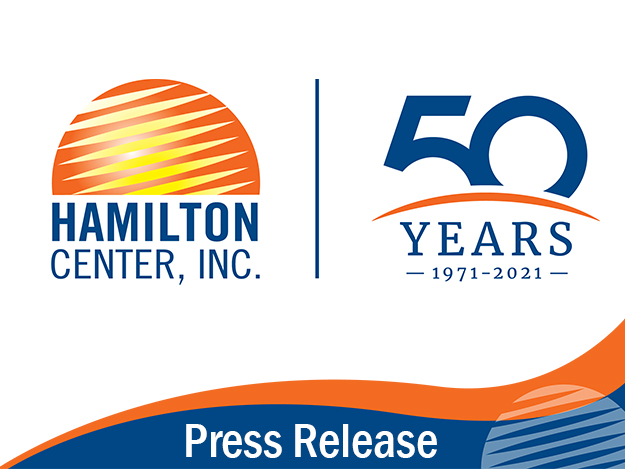 Hamilton Center, Inc. honored Mark McAnally at the Employee Kickoff earlier this month. Mr. McAnally serves as the Infection Control and Employee Health Nurse for Hamilton Center as well as the chair of the COVID-19 committee.  His passion and dedication have shown through his tireless efforts in ensuring the health and safety of Hamilton Center consumers and staff throughout the COVID-19 pandemic. 
"Mr. McAnally has been an invaluable asset in navigating the coronavirus pandemic," said Melvin L Burks, CEO. "His leadership as the chair of Hamilton Center's COVID-19 committee allowed us to successfully remain open, safely serving consumers throughout our communities."
Hamilton Center, Inc. is a regional behavioral health system in Central and West Central Indiana with corporate offices located in Terre Haute, IN. Services are provided to children, youth and adults, with specialized programs for expectant mothers, infants, and people who may be struggling with stress, life changes, or relationship issues as well as more serious problems such as depression, anxiety disorders, and serious mental illnesses.
For information on Hamilton Center Services, call (800) 742-0787.
Related content: