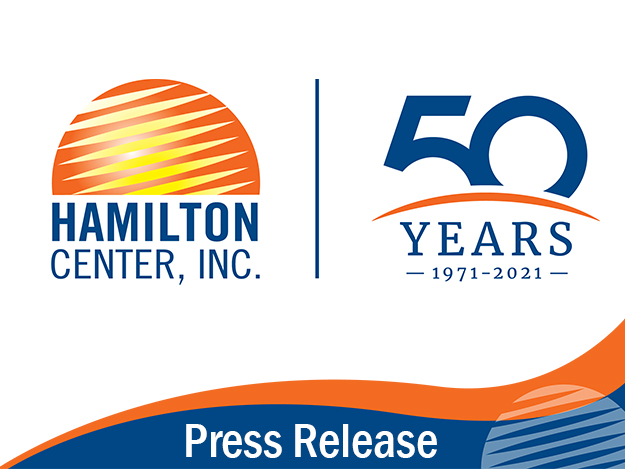 "I am living a life I never wanted", said a recent graduate of Hamilton Center's New Citizen Program. "I'm living a life I never knew I could have," said Mike Hambright.
On July 2, 2021, Hamilton Center graduated another "new citizen" from a program first established in 2013 to give individuals who have been incarcerated, the tools needed get a second chance at life. For the first seven years of the program, the organization focused on building the program internally. Participants completed a one-year probationary period where they trained in four different areas of the Corporation to gain skills and experience to secure a permanent job/career at Hamilton Center. In addition to job skills, participants gained life skills as they worked through challenges of reintegration into their communities with a team of mentors that met with them weekly.
Recently, the program has expanded to other corporations who expressed interest in participating. Wabash Valley Asphalt, now called Milestone Contractors South, was one of those companies that stepped up to bring the New Citizen Program to their business. For the past year, a new citizen has learned a skilled trade at Wabash Valley Asphalt. On Friday July 2, a graduation ceremony was held. The graduated New Citizen, Mike Hambright, was filled with pride and gratitude, not just for the opportunity to have a second chance, but also for the opportunity to grow, better himself and give back.
"For the last year I have been working with the committee from the Hamilton Center to be a better version of myself. They gave me an opportunity by working with a union company to give me a shot at a career. Since being with Milestone, I have been learning and growing in a skilled trade. Here I have a pension, and benefits. If not for the Hamilton Center's New Citizens program I don't know what I would be doing right now," Hambright stated.
"I've decided to pursue the Union Career and continue to grow and better myself. Through this program, it's given Hamilton Center, Milestone and myself an opportunity to give back to the community. I am proud of this accomplishment and look forward to guiding the next candidate and being a leader," he said.
Since Wabash Valley Asphalt joined the program, Hamilton Center has also been proud to welcome other corporations to the partnership. Hamilton Center is grateful for the interest to those companies and others who play a significant role in helping reduce recidivism, including other employers who are willing to hire workers notwithstanding a criminal history.
"At some point in life, every one of us needs a second chance to recover from a mistake; and usually, we get that chance." said Melvin L. Burks, Hamilton Center's CEO. "These individuals have paid their debt to society and deserve a second chance," he said. "Not only will they benefit, but it will strengthen families and our entire community."
Hamilton Center welcomes additional host sites and participants for the New Citizen Program. To learn more, visit www.hamiltoncenter.org/programs/new-citizen/, or call 812-231-8323.