Hamilton Center Inc. hosted its annual Hamilton Awards dinner on Tuesday, October 24, at 6:00 pm at Sycamore Banquet Center on the campus of Indiana State University, Terre Haute IN. Over 350 staff, community partners, and referring organizations enjoyed dinner and celebration of Hamilton Award nominees. Featured, was keynote speaker, Art Fuller, Chief of Hamilton Center's Certified Behavioral Health Clinic (CCBHC) initiative.
Joining Hamilton Center in March 2020, Fuller has a passion for spreading optimism and was selected as a Hamilton Award Winner in 2021. Art has 25 years of experience in education serving culturally diverse students, students with disabilities, and families who are English language learners. He spent 7 years as a legislative liaison in support of pre-K through higher education and has 10 years of experience as a nonprofit executive and school leader. Art earned a BA in Neuroscience and Behavior from Wesleyan University (CT) and a Master of Education in Middle School Mathematics from Lesley University (MA). He is completing a dual degree Master of Public Health / Doctor of Health Sciences at the University of Indianapolis (IN) focused on health equity.
The theme for Tuesday's event, "The Ripple Effect" suggests that one person's actions can impact so many others. Clinical staffs' work with one consumer at Hamilton Center often ripples to the family, the consumer's friends and ultimately positively impacts the entire community. Consumers are able to live independently with improved relationships and become productive members of the community.
Hamilton Awards were also presented. Named in her honor, Katherine Hamilton fought for the inclusion, acceptance, and support of those struggling with mental illness in the early 1960's. She emphasized the importance of community in her life's work. In this spirit, Hamilton Center awards were created to recognize individuals and organizations who have significantly contributed to the cause of mental health and addiction while furthering the mission of Hamilton Center, Inc. in the community. All nominees were recognized, and winners included: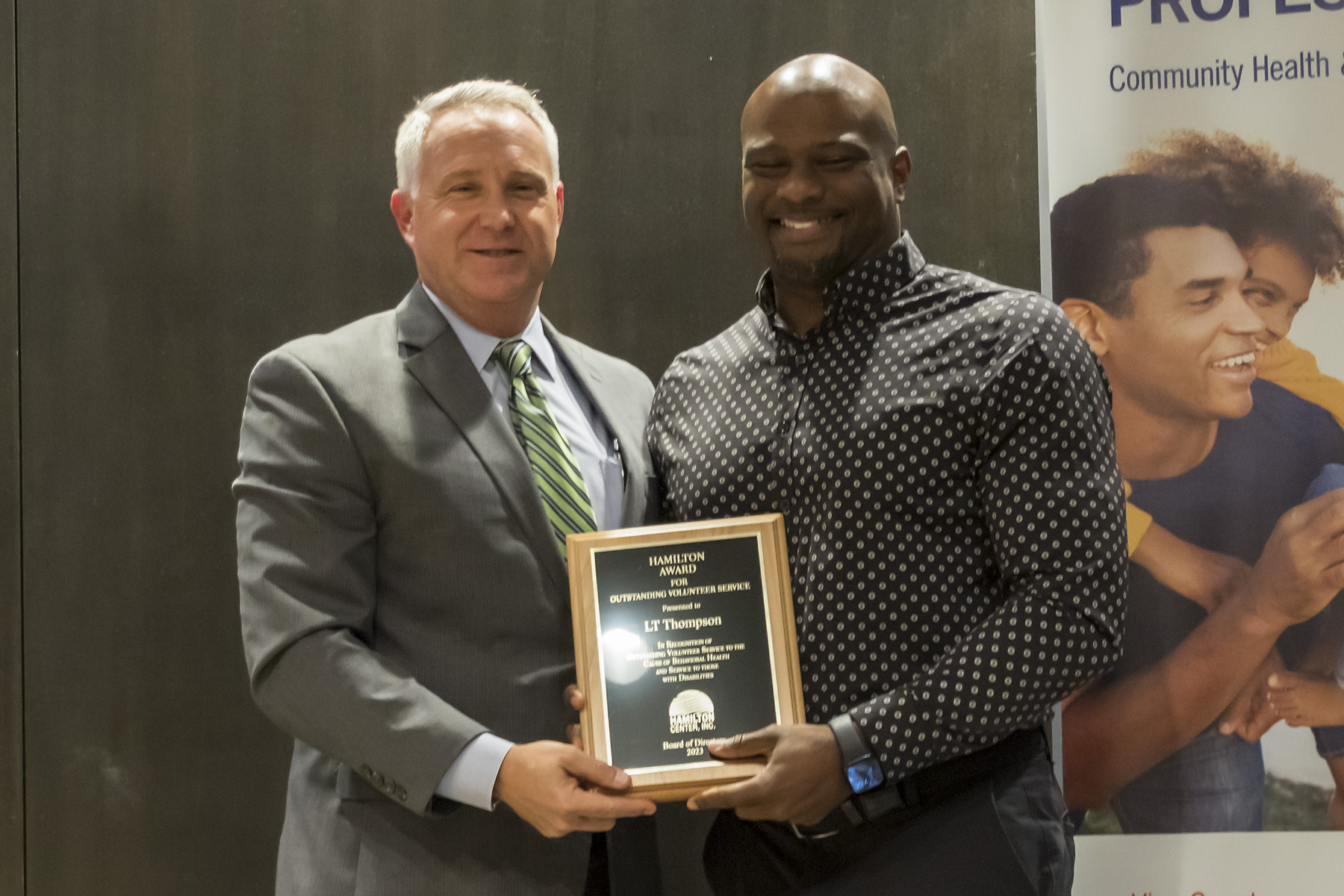 Volunteer winner: LT Thompson, an individual who has not only devoted his life to assisting people to improve their health through wellness but has mentored so many children who would otherwise not have the means to participate in organized sports or other community events. Thompson has spent hours coaching and training kids in sports and in life. He often transports them to games and practices and pays their participation fees out of his own pocket to get them involved. He is a wonderful role model to many and his mentorship has provided guidance and support to children who needed a positive role model in their lives.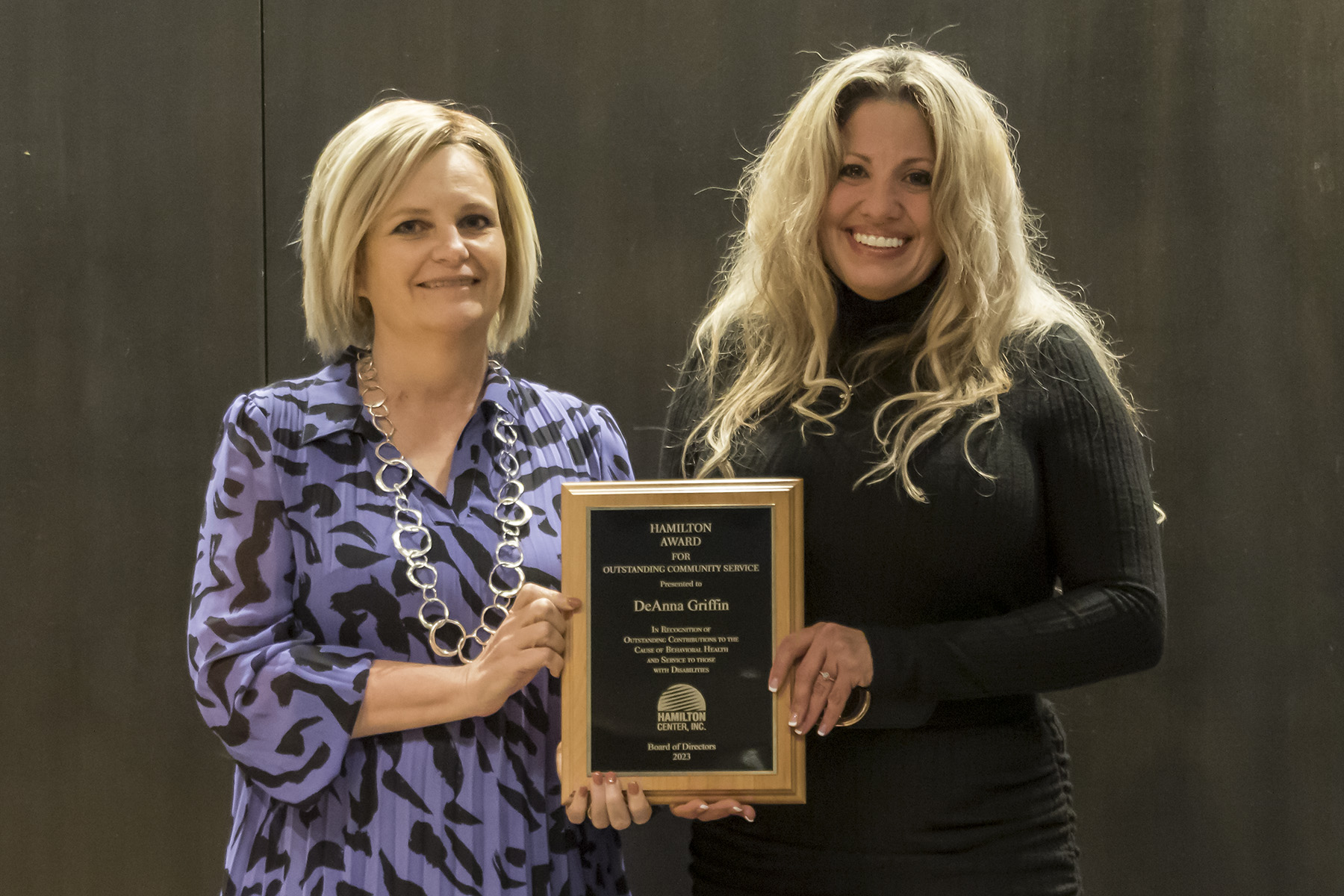 Community winner: DeAnna Griffin, Executive Dir. of Phoenix House. Griffin was described as an incredible advocate for woman in recovery. She works tirelessly to reunite women in recovery with their children – providing love and support throughout the entire process. Griffin works with the only recovery house for women in Terre Haute – Phoenix House. It is a faith-based residential recovery program that provides a structured sober-living environment, along with 12 step recovery, behavior modification, accountability, peer support, service work, support groups, and discipleship teachings of biblical truths. Griffin is building sisterhood, impacting community and reigniting hope in so many.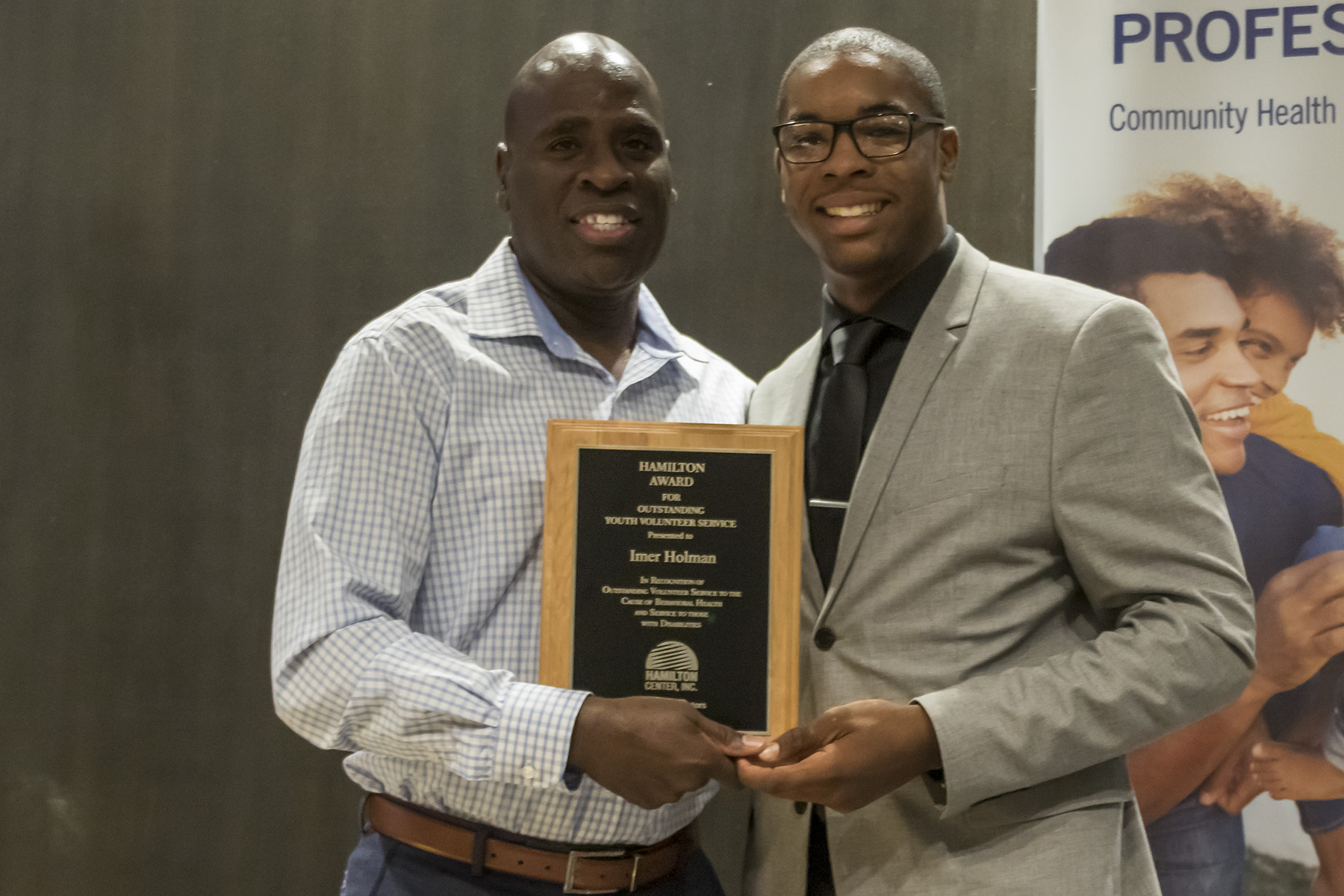 Youth winner: Imer Holman, a student who was described by his nominator as a young person who embodies the attributes of a truly great person. He is unselfish and works to improve the lives of others. He started a program at Terre Haute South to help students understand that there is always someone available to help if in need. Holman teamed up with Hamilton Center to initiate events at middle schools and in the community to provide assistance to students struggling.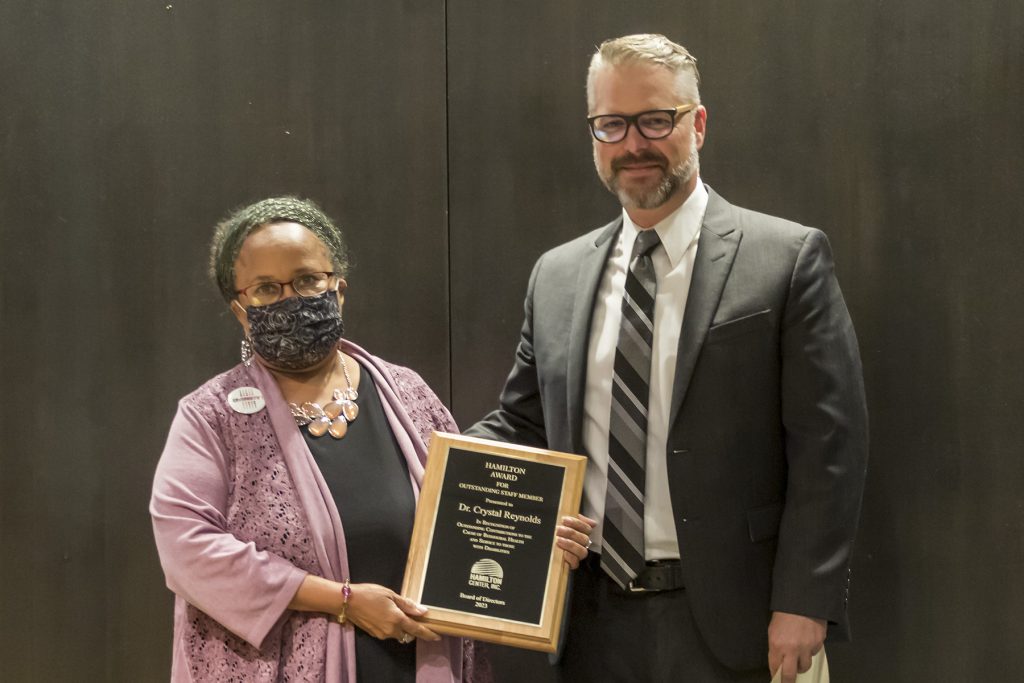 Staff winner: Crystal Reynolds, PhD, a women described by her nominator as the most compassionate person that he has ever known. Reynolds background and experience in education, legal, and consulting has uniquely positioned her to holistically assist consumers in various facets of their lives. Her dedication, willingness to serve, and commitment to the community is unmatched. She has been working for Hamilton Center since 2019 as a Care Manager. Her educational and work experience are extensive which includes a Doctor of Philosophy from Indiana State University, a Doctorate of Juris from Tulane University and bachelors and master's in history from Indiana State. Reynolds is known for her outspoken advocacy, compassion, and community service.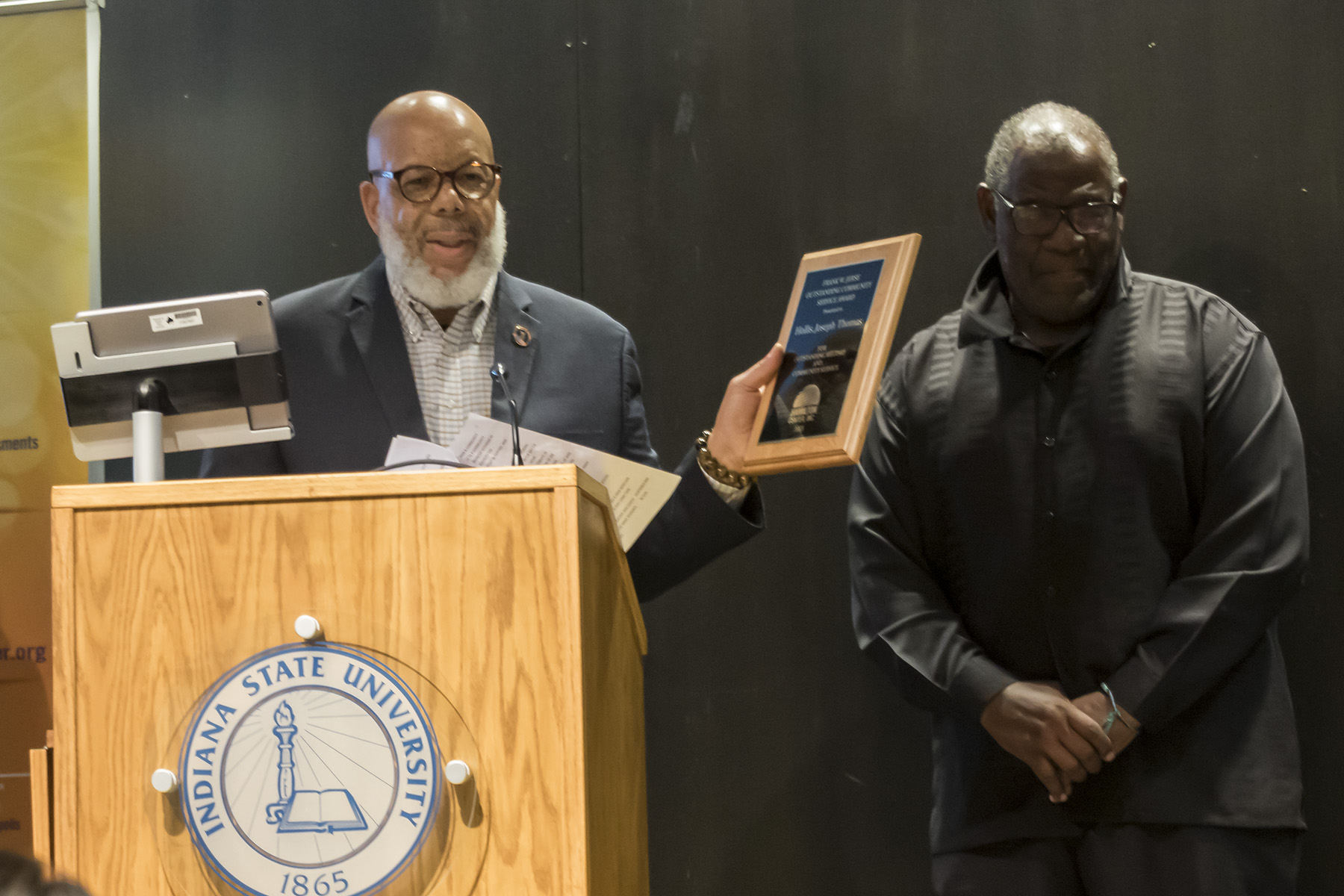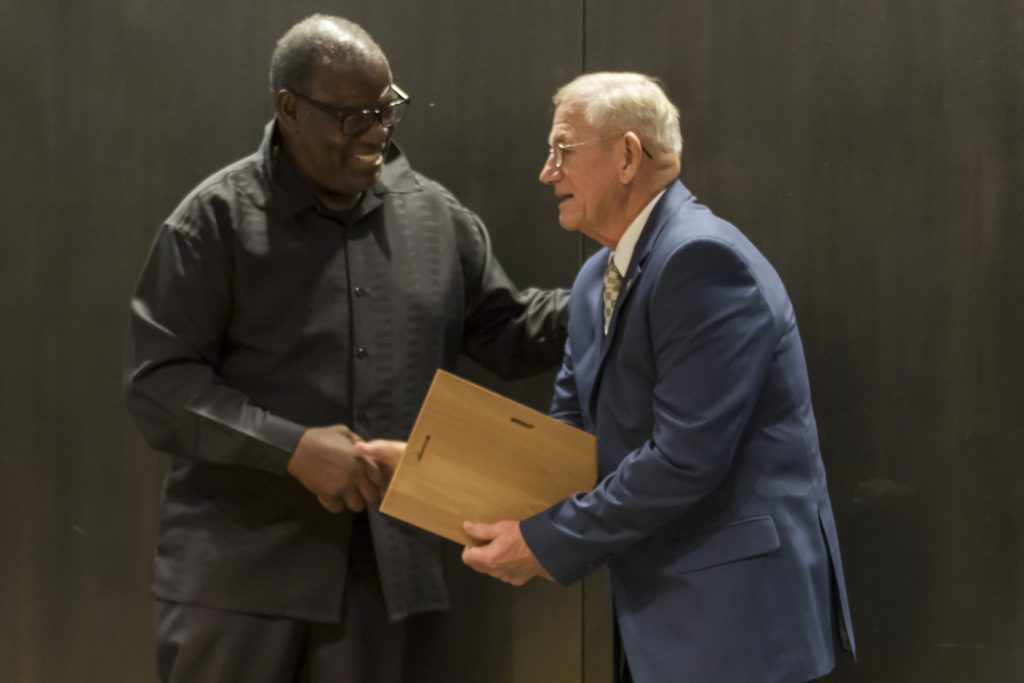 Lastly, the Frank W. Jerse awards are presented to annual to community members who are veterans, assisted veteran families or advanced educational system in central and west central Indiana. Dr. Jerse, for whom this award is named, served his country during World Warr II and received a purple heart. Upon returning from war he received a doctorate in psychology and dedicated a significant portion of his career furthering post-secondary education at Indiana State University. He also played a vital role in the development of Hamilton Center Inc. Winners of the 2023 Frank W. Jerse award were Daniel McGrath, valued coach and educator, and Hollis Joseph Thomas, veteran.