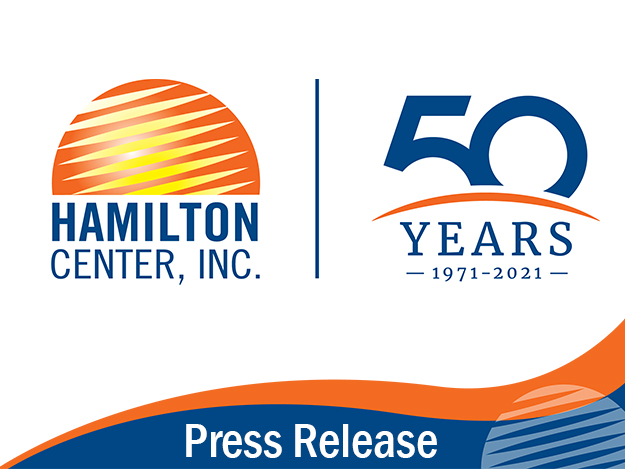 July 16, 2021, Terre Haute, IN- Hamilton Center, Inc. hosted its annual Employee Kick-off on Friday July 16 from 7:00 a.m. to 12:00 p.m. at Tilson Auditorium on the campus of Indiana State University. The event, in its 9th year, celebrated Hamilton Center staff and the start of a new fiscal year, all while showing support to local businesses.
Hamilton Center, Inc. staff were out in force to take over downtown Terre Haute and eight area restaurants by wearing bright orange shirts. Downtown looked like a "sea of orange", said an observer.
After a hearty breakfast at local downtown restaurants, Hamilton Center staff converged on Tilson Auditorium in a "sea of orange". Mr. Melvin L. Burks, Hamilton Center's CEO was the MC for the event; prizes were handed out to well-deserved staff.
"The Kick-off is meant to show appreciation to our staff and the board of directors, by acknowledging all their hard work in serving our consumers" said Melvin L. Burks. "This year, more than any other, our staff put their heart and soul into serving consumers. This event is a way for us to both acknowledge all of their efforts and to begin to focus on recovery from this public health crisis." he added.
Hamilton Center, Inc. is a regional behavioral health system in Central and West Central Indiana with corporate offices located in Terre Haute, Ind.  Services are provided to children, youth and adults, with specialized programs for expectant mothers, infants, and people who may be struggling with stress, life changes, or relationship issues as well as more serious problems such as depression, anxiety disorders, and serious mental illnesses. For more information about Hamilton Center, visit www.hamiltoncenter.org or call 812-231-8323.
Related content: