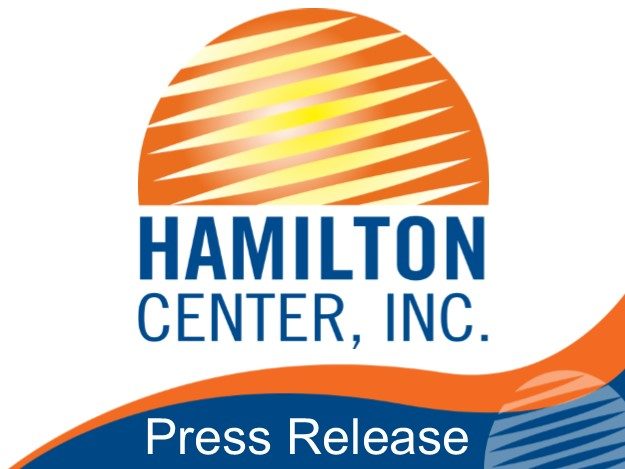 Event features former NFL Standout, Tony McGee
July 19, 2019, Terre Haute, IN- Hamilton Center, Inc. hosted its annual Employee Kick-off on Friday July 19 from 7:00 a.m. to 12:00 p.m. at Tilson Auditorium on the campus of Indiana State University. The event, in its 8th consecutive year, celebrated Hamilton Center staff and the start of a new fiscal year, all while showing support to local businesses. Special guest speaker Tony McGee, a Terre Haute native and former NFL football player, was present to deliver a message of community service, leadership, and being the best you can be.
Hamilton Center, Inc. staff were out in force to take over downtown Terre Haute and eight area restaurants by wearing bright orange shirts. Downtown looked like a "sea of orange", said an observer.
After enjoying fellowship and a hearty breakfast a "sea of orange" converged on Tilson Auditorium. Mr. Melvin L. Burks, Hamilton Center's CEO was the MC for the event; prizes were handed out to well-deserved staff.
"The Employee Kick-off is meant to show appreciation to all Hamilton Center staff and the board of directors, by acknowledging their hard work in serving our consumers" said Melvin L. Burks. "Our staff put their heart and soul into our communities and this event is just one way to show them how grateful I am for their efforts," he added.
Guest speaker Tony McGee attended Terre Haute South Vigo High School and was a standout athlete in both basketball and football. He later played football as a tight end at the University of Michigan, the Cincinnati Bengals, and the Dallas Cowboys. After retiring from the NFL he started a career as an entrepreneur and began to give back to the communities from which he came. He was invited to the event to share his story of struggle, success, and leadership. He offered sentiments of appreciation to over 500 Hamilton Center employees in attendance for their unwavering service and commitment to their communities.
"I am proud of the Hamilton Center and all of their efforts to serve communities across west central Indiana," said McGee. "Their unique programs, like the Mentor Program, work to serve underprivileged populations by offering guidance and mentorship- something which I was fortunate enough to have benefitted from in my youth."
Hamilton Center, Inc. is a regional behavioral health system in Central and West Central Indiana with corporate offices located in Terre Haute, Ind. Services are provided to children, youth and adults, with specialized programs for expectant mothers, infants, and people who may be struggling with stress, life changes, or relationship issues as well as more serious problems such as depression, anxiety disorders, and serious mental illnesses. For more information about Hamilton Center, visit www.hamiltoncenter.org or call 812-231-8323.