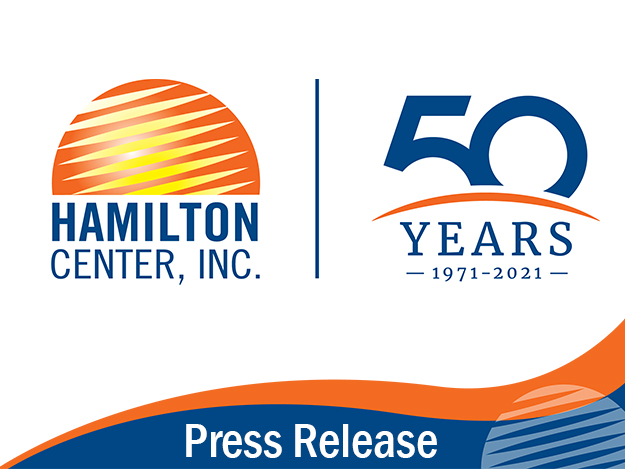 Continues to advocate for Diversity, Equity and Inclusion
Hamilton Center has declared June 19 an official paid holiday in recognition of Juneteenth. Juneteenth was declared as a national holiday by President Joe Biden and Congress, on June 17, 2021, in recognition of the end of slavery in the United States.
"President Biden took a historic step to begin healing wounds associated with the abolishment of slavery by establishing June 19th as a National Holiday," said Melvin L Burks, CEO of Hamilton Center, Inc. "Hamilton Center is pleased to see unified support in recognizing and celebrating this landmark event in our country's history."
The impact of the Juneteenth holiday is deeply personal to many individuals in our country, and its impact can be felt within the Hamilton Center family as well.
"As long as I can remember, my parents educated me on the unfair treatment of black people in this country," Shannon Jackson, Executive Director of Diversity, Equity and Inclusion. "Both of my parents grew up in Alabama during a time of the Civil Rights movement and told me stories about them not being able to use the same public facilities as white people just because of their skin color."
"I first recognized the harsh treatment of persons of color as a sophomore in high school after watching 'Roots' in a history class," said Natasha Newcomb, Executive Director of Addiction/Substance Abuse Services. "Seeing that movie brought my attention to the reality enslaved persons of color faced and the harsh mistreatment of a whole population of people."
Hamilton Center values differences and the unique contributions those differences make to the organization and the quality of life in our communities. "We could not be more proud to continue Hamilton Center's commitment to diversity, equity and inclusion by recognizing the value of all humans," said Burks. "Juneteenth will continue to be a celebration that represents the undying spirit and faith of people; a celebration of the tenacity and perseverance of those who systematically continue to experience oppression and be denied opportunities."
"We respect and support all employees and want to maximize each individual's unique contribution to the organization which leads to discovering new and innovative business solutions to improve service delivery and quality of life of those served."
Hamilton Center's Diversity Statement
Hamilton Center, Inc. is a regional behavioral health system in Central and West Central Indiana with corporate offices located in Terre Haute, Ind.  Services are provided to children, youth and adults, with specialized programs for expectant mothers, infants, and people who may be struggling with stress, life changes, or relationship issues, as well as more serious problems such as depression, anxiety disorders, and serious mental illnesses.
Related content: