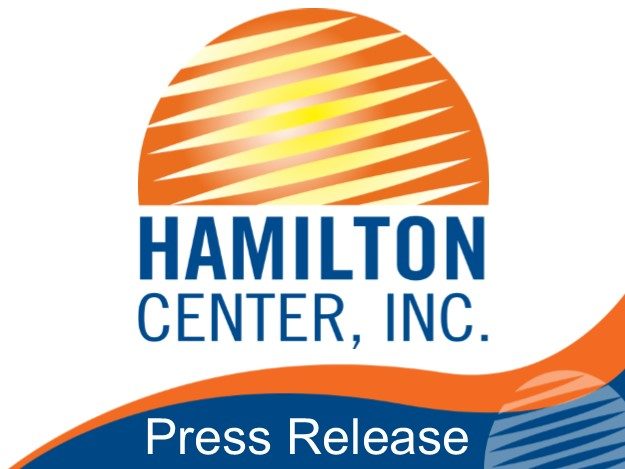 Co-authored by: Anastasia Godsey, M.S. LMHC, Director of Child and Adolescent Services and HCI West at Hamilton Center, Inc. and Zach Jenkins, Public Relation Specialist, Hamilton Center, Inc.
With 52 percent of children removed from a home due to parental substance abuse and 51 percent of displaced children living with a relative who may struggle to support them, issues, like the opioid epidemic, are impacting more than just the lives of those struggling with addiction.
For children and youth being separated from family and familiar surroundings can be traumatizing. Separations that are sudden, unexpected, or prolonged can interfere with a child's ability to develop healthy coping strategies, putting them at increased risk of social and behavioral issues later in life. Unfortunately, children are impacted by both witnessing the parental substance use as well as their parent's decreased ability to provide for their needs due to their altered state of being. Children who witness parental substance use are put at higher risk for future substance abuse which can lead to multigenerational cycles of addiction.
In the event of child displacement as a result of abuse or neglect, a child is placed with a family member, often referred to as kinship care. These types of displacements are typically categorized as informal, formal, and voluntary. Child welfare services are involved in both formal and voluntary kinship care. In these arrangements many cite more access to services but less overall flexibility. Informal kinship care is the most common form of child displacement, with grandparents most commonly receiving placement of the child without involvement of child welfare services.
Recent data suggests grandparents, as kinship care givers, may face additional emotional and financial challenges that other care givers involved with child welfare services do not. Of grandparents who are responsible for their grandchildren 41 percent are older than 60 years of age, 43 percent received Supplemental Security Income, public assistance income, or Food Stamps/SNAP Benefits, and 22 percent live in poverty. All of these factors contribute to financial burdens most commonly associated with receiving custody of a child. Furthermore, the majority of grandparents receiving placement of a child are not licensed in the foster care system and therefore may not be eligible for the same services and financial support as licensed foster parents, further complicating the issue.
The good news is that there are ways to break the cycles of multi-generational addiction. Kinship care promotes family bonds, stability, as well as a sense of belonging for children, all of which are considered risk factors when absent during a child's earliest years of growth and development. Utilizing community resources for parental support and trauma related to parental substance use as well as seeking treatment for the child/children involved can minimize the risks associated with childhood displacement.
Hamilton Center, Inc. is a regional behavioral health system serving central and west central Indiana. The organization is "building hope and changing lives" through a broad array of behavioral health services for adults, children, adolescents, and families. Services are individualized, trauma informed, and evidence-based. Needs and strengths are assessed and utilized to develop a person-centered treatment plan.
Hamilton Center provides Infant and Toddler Services programs especially designed for children from birth until three years of age and their families. These services include: Healthy Families and Early Head Start. Admission criteria is different for each program, but all services are free of charge to families. Infant and Toddler Services' programs are operated by Hamilton Center, Inc., a not-for-profit 501(c)(3) corporation. Both programs are offered in Vigo County; the Healthy Families program is also offered in Greene County, Sullivan County, and Vermillion County.
Hamilton Center also offers treatment services for adults and children who are impacted by trauma including: individual, crisis, family, school based therapy, and group therapy. Hamilton Center also offers skills training, case management, and wraparound services in the community and home as an opportunity to meet the needs of the consumers in multiple areas of their lives. Hamilton Center is currently a DMHA grantee for the Transition Aged Youth Grant which provides funding for ages 14-26. This grant focuses on helping individuals in being able to successfully navigate into early adulthood.