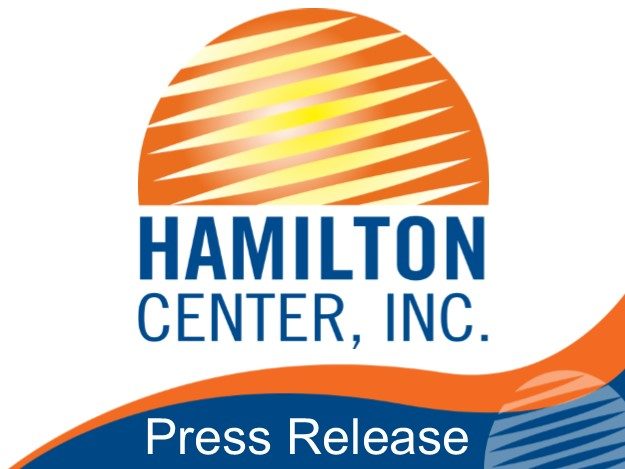 Contributed by: Jessica Nevil, LMHC, Clinical Director at WIN Recovery, and Zach Jenkins, Public Relations Specialist at Hamilton Center, Inc.
Here's what you need to know.
Opioid addiction during pregnancy is treatable and here's what you need to know.
First, addiction to opioids can happen to anyone at any point in life. The fact is addiction of any kind is a physical and behavioral disorder and should be recognized as such. The act of seeking help takes great courage, and is one that requires fostering support; without a strong system of support the likelihood of treatment and recovery dramatically decreases.
Opioid drug use, and certainly drug abuse, can cause significant health risks to an unborn child, however, abruptly stopping the use of opioids can also be dangerous, even life threatening.
When a pregnant women uses an opioid her baby is exposed to the drug as well as the "highs and lows" of chronic use, including dependency and withdrawal. There is a common misconception that babies are born addicted to a substance, which is incorrect and misleading. Addiction is a physical, mental, and emotional cycle of behaviors that effects an individual often times over the span of a lifetime. Babies born during addiction are not guaranteed to experience addiction later in life; other environmental variables lead to this.
When consuming high doses of opioids the risks of neonatal abstinence syndrome (NAS) greatly increases. NAS is a condition that requires medical attention for the symptoms of withdrawal and often appears as rapid shaking or sucking of the fists. These symptoms are managed through breast feeding, strengthening of the mother-child bond, and medical treatment.
With the opioid epidemic sweeping the country many federal, state, and local funds have been granted to community health centers across the state to develop opioid treatment programs (OTP). Indiana has opened nearly 20 opioid treatment programs in areas of the state hardest hit by the opioid issue. These programs offer medication assisted treatment (MAT) in several forms including buprenorphine, vivitrol, and methadone, some of which are coupled with comprehensive behavioral health services. Many programs are working closely with local hospitals to connect pregnant women to treatment. The collaboration of medical and behavioral health services found in opioid treatment programs is recognized as the most effective form of treatment when compared to abstinence or other programming options.
So what is the best drug option?
Today methadone is used as the gold standard for treatment of opioid use disorder (OUD) for most populations, including pregnant women. Used only for the treatment of opioid related addictions methadone is administered in daily dosing with mandatory addiction counseling. With the primary goal of harm reduction pregnant mothers will experience decreased risk of transmittable diseases including HIV, AIDS, and Hepatitis-C, decreased risk of overdose, and increased employability and social engagement.
If you are struggling with opioid use disorder during or after pregnancy it is important for you to seek medical help and have open and honest communication with your provider about past, current, and future drug use. Continued use will increase health risks for both you and your baby. WIN Recovery, the first OTP of its kind in the area, offers medication assisted treatment in the form of methadone, coupled with individual and group counseling, and case management. For more information about opioid use disorder, treatment, and recovery please contact 1-812-231-8484 or visit www.winrecovery.org.
www.drugabuse.gov
www.samhsa.org