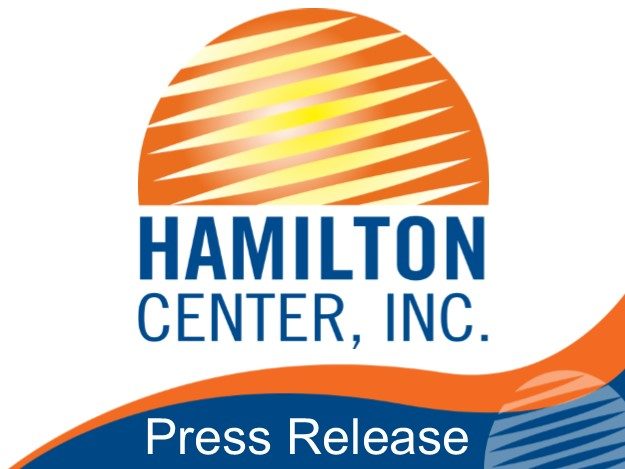 "Meeting People Where They Are", the theme for the 2022 event
Hamilton Center Inc. hosted its annual Hamilton Awards on Tuesday, October 25, at 6:00 pm at Sycamore Banquet Center on the campus of Indiana State University, Terre Haute IN. Featured, was keynote speaker, Terry Stigdon,
Stigdon was appointed director of the Indiana Department of Child Services in early 2018 as part of Gov. Eric Holcomb's sweeping reform of the state's child welfare agency. In her first year in her new position, Stigdon implemented changes aimed at offering the best service to Hoosier children and families. As a result of her efforts to provide the right care to the right child at the right time, the state has seen a decrease in children in residential treatment and foster care. Prior to her appointment, she spent nearly 20 years at Riley Hospital for Children. Her work took her to the pediatric intensive care unit as well as the emergency medicine and trauma center; there, she saw firsthand what can happen in the most serious cases of child neglect and abuse. Stigdon, a Chicago native, holds a bachelor's degree in nursing as well as a master's degree in nursing leadership and management
The theme for Tuesday's event, "Meeting people where they are" not only refers to clinical services delivery, but also addresses serving people in nontraditional ways such as virtual/telehealth services and community-based services including mobile services. 63% of services delivered in fiscal year 2022 were either performed remotely or in the community, commented Melvin L. Burks, President & CEO.
Hamilton Awards were also presented. Named in her honor, Katherine Hamilton fought for the inclusion, acceptance, and support of those struggling with mental illness in the early 1960's. She emphasized the importance of community in her life's work. In this spirit, Hamilton Center awards were created to recognize individuals and organizations who have significantly contributed to the cause of mental health and addiction while furthering the mission of Hamilton Center, Inc. in the community. All nominees were recognized, and winners included:
Volunteer winner: DJ Souse, Beast Training and Morgan Wilson, Pheonix Elite. These two young mentors hosted a weeklong basketball camp called "Blacktop Camp" which was free and open to any kid in the community. In addition to learning basketball skills, lessons were taught in community service and how to conduct oneself in life. Special guests were featured, and lunch was served. Children got "in shape" while they learned lifelong skills and spent time with two outstanding role models.
Community winner: The Terre Haute Boys and Girls Club. This organization has been a staple in the community for over 100 years, providing a safe and fun place for young people to learn and grow. Serving Vigo, Vermillion, Sullivan, Clay, Parke, Clark ad Greene counties, The Terre Haute Boys and Girls Club provides a variety of recreational and educational programs during the school year and summers all focused on individual development. Accepting the award was Mr. Bobby Moore, the Club's devoted longtime leader.
Hamilton Center staff winner: Tracie Session, Chief Financial Officer. Session was awarded for her personal commitment to advance the mission of Hamilton Center and for her leadership ability and work ethic. She began working at Hamilton Center nine years ago in the fiscal dept. She quickly was promoted to several positions before being named CFO in July of this year. In the words of her nominator, "Tracie goes above and beyond with enthusiasm and is always reaching for the next goal."