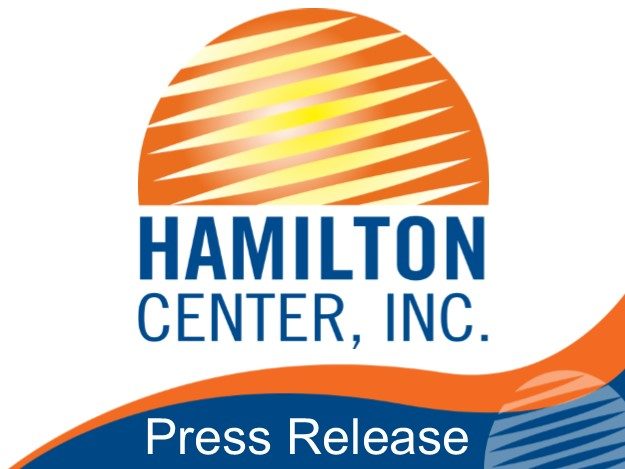 On Friday, July 15th, Hamilton Center, Inc. took over downtown Terre Haute for a few hours, treating its more than 660 orange-clad employees to breakfast at one of several local eateries before convening at Indiana State University's Tilson Auditorium for the company's 10th annual Employee Kickoff celebration.
The event, which took place two weeks after the conclusion of the HCI fiscal year, served to honor the employees for their accomplishments of the past year as well as to share goals and objectives for the next 12 months. Many employees took home one of several thousand dollars' worth of prizes in a raffle drawing, ranging from TVs to recreational equipment and kitchen appliances.
Melvin L. Burks, President/CEO of the mental health facility, served as master of ceremonies. He noted that the company has greatly reduced its number of employees working remotely due to COVID-19, and the event was a chance for everyone to get together again.
"I want to thank all of you for coming daily to serve our consumers," Burks said. "That is our number one goal. My main reason for being here is to serve our consumers at a quality level. I want you all to know, that from myself and the management team that we appreciate everything you have done for our corporation and our consumers," he added. "I can't say that enough. We cannot make it without you. I am going to work hard to make sure you have a good life, and you can go home and take care of your family."
Four employees were honored as the outstanding employees of the quarter – Lila Wilson (clubhouse generalist), Lisa McKillop (housekeeping supervisor at the corporate building), Maria Ramos (mental health technician at the Fort Harrison Group Home) and Sabrina Harroll (therapist in Clay County). Executive coordinator Torre Anderson was also recognized at employee of the year.
Nichelle Washington, the company's executive director of quality and compliance, led the team which organized the event.
"Some of you may not have been here for all 10 years of Employee Kickoffs, Mr. Burks wanted to do this to help kick off our next fiscal year and not only serve our consumers but also serve our communities," she said. "We serve one another, and our community partners. We want to thank Mr. Burks for making this possible for us."
Hamilton Center, Inc. is a regional behavioral health system in Central and West Central Indiana with corporate offices located in Terre Haute, Ind. Services are provided to children, youth, and adults, with specialized programs for expectant mothers, infants, and people who may be struggling with stress, life changes, or relationship issues, as well as more serious problems such as depression, anxiety disorders, and serious mental illnesses.