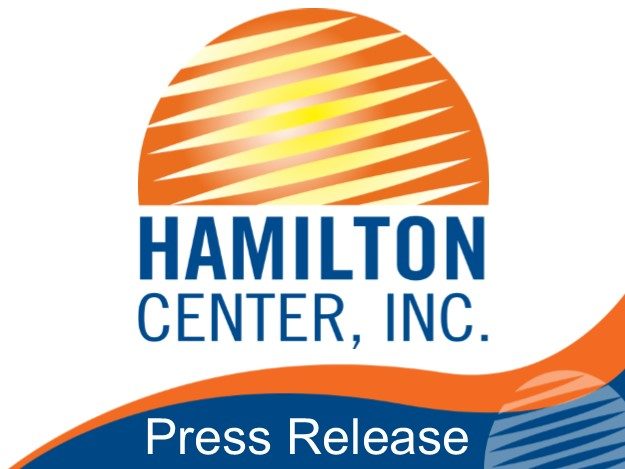 The Access Center at Hamilton Center has changed its name to the Crisis Diversion Center. Hamilton Center's 24-hour Crisis Line remains the same at 800.742.0787.
The name change comes at the tail end of a series of expansions in services for the department and more accurately represents its evolving role in the community. The department will continue to deliver all the same services, including crisis assessments and acute interventions. Over the past couple of years, the department has expanded to operate 24-hours a day, seven days a week, 365 days a year. This expansion in hours allows the Crisis Diversion Center to better serve individuals who are experiencing a mental health emergency when that emergency occurs.
In addition, the mobile crisis team, which began in 2021, has allowed Hamilton Center's mental health professionals to meet those in crisis wherever they may be in the Vigo County community – connecting them with mental health professionals, as well as assisting with transportation back to the facility for monitoring and acute intervention as needed.
"The expansion of hours in the Crisis Diversion Center allows more opportunity for people in Vigo, and surrounding counties, to access crisis services at a time when they are most vulnerable and in need of support," said Natasha Newcomb, LCSW, Chief of Crisis Diversion. "These services help us better route people to appropriate levels of care."
The addition of these services and programs has allowed Hamilton Center to enhance the collaborative relationship with local law enforcement by diverting mental health crises away from the criminal justice system to mental health services. "Diversion centers like this one allow law enforcement to more quickly connect those in crisis with the right care – mental health professionals," said Amber Sebastian, Manager of Crisis Diversion at Hamilton Center, Inc. "It will also lessen their involvement in mental health crisis situations and get them back out in the community to deal with other criminal activities."
In addition to the expansion in services, the facility has more than doubled from roughly 1000 square feet to more than 2000 square feet, increasing from two observation/assessment rooms to six. "Hamilton Center has always worked to provide the least-restrictive environment possible for consumers in our care," said Natasha Newcomb, LCSW, Chief of Crisis Diversion Center. "To promote this, we have added recliners for each room, a pantry, and designed the common area to feel more open."
"Our vision is to advance excellence in healthcare through compassion, customer responsiveness, innovation, and flexibility," said Melvin L Burks, President and CEO of Hamilton Center, Inc. "These enhancements have positioned us to better serve our consumers' needs and the community's need." He also stated that these changes align with priorities at the State and Federal level with the rollout of 988, the new national mental health crisis/suicide prevention number and the movement toward federally recognized, Certified Community Behavioral Health Clinics, which Hamilton Center is a part.
Hamilton Center, Inc. is a regional health system in Central and West Central Indiana with corporate offices located in Terre Haute, Ind. Services are provided to children, youth, and adults, with specialized programs for expectant mothers, infants, and people who may be struggling with stress, life changes, or relationship issues, as well as more serious problems such as depression, anxiety disorders, and serious mental illnesses.
A Crisis Specialist responds to a community crisis call and deploys shortly after to travel directly to the individual in crisis and deliver mental health services.
Hamilton Center provides the least restrictive environment possible for those in its care. The Crisis Diversion Center has added comfortable seating, a pantry, and a more open atrium to promote this. "It's important for those in crisis to have a safe, comfortable, and confidential environment to recovery and stabilize in," said Natasha Newcomb, Chief of Crisis Diversion Center at Hamilton Center.