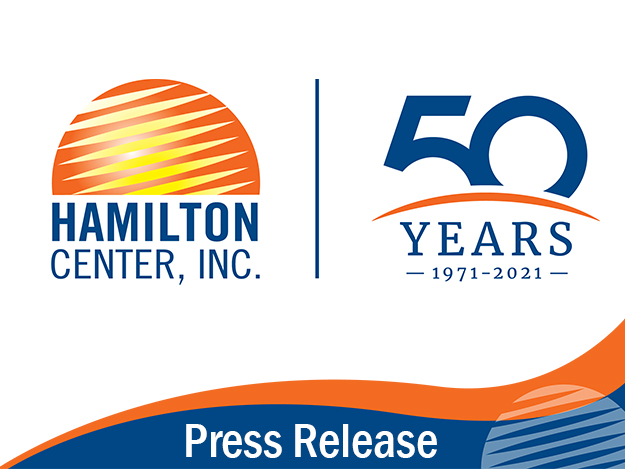 Hamilton Center sees positive trends
Earlier this year the Health and Human Services (HHS) reported that telehealth interactions had increased from nine percent, prior to the pandemic, to 51 percent, during quarantine. Similarly, the CDC recently reported a 50 percent increase in telehealth services during the first quarter of 2020, compared to the same period of 2019. The vast majority of those cases were unrelated to COVID-19; however, there was a whopping 154 percent increase in telehealth sessions in the last week of March of 2020, marking the start of the rise of COVID-19 cases in the US and social distancing guidelines.
Telehealth services had been utilized for years by Hamilton Center, mainly as a way to connect with hospitals to provide psychiatric consultation. This was particularly important in rural areas where providers were at a minimum. Recently, telehealth services have grown to be the primary way people are receiving treatment. "Telehealth has been an excellent tool in addressing the needs of rural communities with limited access to healthcare, including for both primary health and behavioral health," said Mark Collins, Chief Clinical Officer at Hamilton Center, Inc. "During COVID-19 the structures and systems we created to meet those demands have really assisted us in transitioning towards telehealth."
Much of the rapid increases in telehealth services can be explained by the demands of the pandemic and the need to social distance; however, certain federal privacy regulations have become more flexible and broadened access to telehealth services to include video conferencing and telephonic conferencing, all with the goal of meeting COVID-19 demands. In person services are still available for emergency situations and when a face to face appointment is needed.
HHS also reported that while telehealth is expected to fall post-COVID-19, it's also expected to level out at a much higher proportion of all delivery methods; around 21 percent of all delivered services. In addition, a recent national poll conducted by Morning Consult estimates that around 23 percent of all adults utilized telehealth during COVID-19.
"Towards the beginning, telehealth was relatively new to our patients and even some providers," said Collins. "Now though, telehealth, for both primary and behavioral healthcare, is pulling its own weight in service delivery. In many ways we have seen patients become more accustomed to telehealth and even be drawn to it for convenience."
In FY21 the organization delivered 23 percent of all services via telehealth, which included the first several months of the pandemic and quarantine. Today, many months into the pandemic, Hamilton Center delivers the majority of outpatient services via telehealth and continues to serve patients through in-person services when clinically appropriate, throughout its traditional 10-county service area.
Hamilton Center, Inc. is a regional behavioral health system in Central and West Central Indiana headquartered in Terre Haute, IN. Services include specialized programs for expectant mothers, infants, and people with drug and alcohol problems. Counseling services are provided for people who may be struggling with stress, life changes, or relationship issues as well as more serious problems such as depression, anxiety disorders, and serious mental illnesses.
To access services call 1-800-742-0787 or visit hamiltoncenter.org.
Want to learn more about how to get the most out of your telehealth session? Click here.