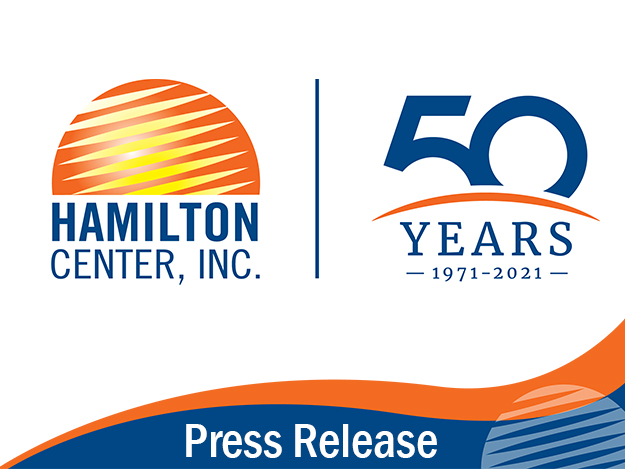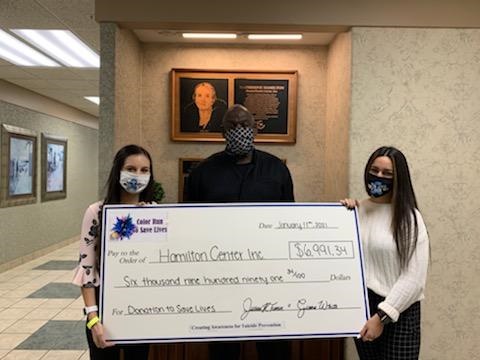 Hamilton Center, Inc. has received $6991.34 as the beneficiary of The Color Run to Save Lives, created and managed by Jillian Turner and Giana White of Terre Haute South Vigo High School. The event took place on November 7, 2020 at Fairbanks Park in Terre Haute, IN, gathering together 150 participants and 20 volunteers.
"Mental health is more relevant than ever, during covid-19," said Jillian Turner, event co-manager and DECA student at Terre Haute South High School. "We are all so thankful for everyone who came out in support of suicide prevention."
According to the Center for Disease Control the rate of deaths by suicide for the first quarter of 2020, and before the start of the pandemic, were already up from the previous year. In fact, Hamilton Center has seen an increase in mental health services related to COVID-19 since the beginning of the pandemic.
"One of the goals of this event was to end the stigma around mental illness, and to further the conversation around suicide prevention," said Giana White, event co-manager and DECA student at Terre Haute South Vigo High School. "We want any individuals who may be struggling with their mental health to know that they are not alone and that help is out there."
"These two young ladies have really shown a heart for serving others, and for talking about the hard things, like mental health," said Melvin L Burks, CEO of Hamilton Center. "We appreciate all of their efforts, the community's efforts, and that of our community partners to create a meaningful and safe event for such an important cause."
Hamilton Center, Inc. is a regional behavioral health system in Central and West Central Indiana headquartered in Terre Haute Services include specialized programs for expectant mothers, infants, and people with drug and alcohol problems. Counseling services are provided for people who may be struggling with stress, life changes, or relationship issues as well as more serious problems such as depression, anxiety disorders, and serious mental illnesses.