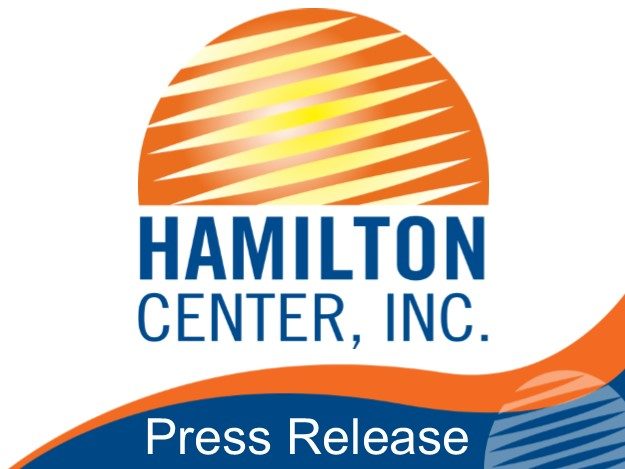 On January 6, 2023, Hamilton Center graduated another "new citizen" from a program that offers the opportunity to acquire job skills, employment, and a new way of life.
"I have learned so much through this program – to be authentic, be sincere, and be the best person I can be. This was so tough at times, but it has changed me. It has made me a better person, and I am so grateful for this opportunity. – Teddy Brewer, Hamilton Center, Inc. New Citizen Graduate.
Hamilton Center's New Citizen Program, first established in 2013, gives individuals who have been incarcerated the tools needed for a second chance at life. Throughout a one-year probationary period, participants train in different areas of the Corporation to gain skills and experience to secure a permanent career at Hamilton Center. In addition to job skills, participants gain life skills as they work through challenges of reintegration into their communities with a team of mentors that meet with them weekly.
"Once an individual has paid their debt to society, they should be imparted the opportunity to restore and build upon their lives." – Melvin L. Burks, President/CEO, Hamilton Center, Inc.
The opportunity is life changing for someone who has been involved in the criminal justice system and is willing to turn his or her life around. The program offers support from Hamilton Center staff and community leaders to bring confidence and motivation to someone who is willing to become a new citizen.
The New Citizen Program is about supporting those who have made decisions that could negatively affect the rest of their lives. Hamilton Center has made it possible for these individuals to have a second chance, to start a new life, and to travel down a supported path to success.
"This program gives individuals an opportunity that is unlike any other, said Burks. It tests your will and can be very challenging, but Mr. Brewer succeeded."
Since its inception, the New Citizen Program has graduated ten participants, and the program has expanded to additional organizations throughout the Wabash Valley. Hamilton Center welcomes additional host sites and participants for the New Citizen Program. To learn more, visit www.hamiltoncenter.org/programs/new-citizen/, or call (812) 231-8323.