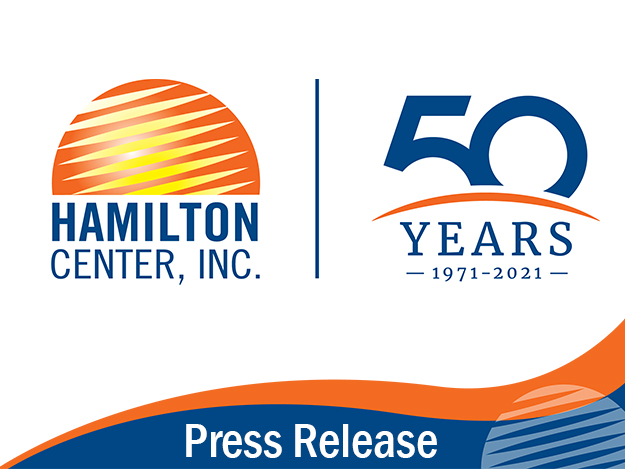 Hamilton Center, Inc. Awarded SBHP Behavioral Health Center Designation
Hamilton Center's Military Veteran Program (MVP) is a behavioral health and addiction treatment program aimed to provide supportive services in an evidence based treatment pathway to those who meet specific criteria for admission based on their military or veteran status.
Hamilton Center employs a Military Veteran Coordinator that assists active military, veterans, and family members throughout the treatment process. Darrin Chaney is a 21-year Veteran of the U.S. Army, 6 years active duty, and the remaining in active guard. Mr. Chaney provides assistance, support, and resources for military veterans and their families impacted by deployment, reintegration, mental health, or substance abuse issues.
Currently, Hamilton Center has trained over 300 staff members in Military Cultural Competency. This training provides an overview of military culture to include basics about its history, organizational structure, core values, branches of the service, mission, and operations, as well as the differences between the active and reserve components.
In addition to Military Cultural Competency, 141 therapists at Hamilton Center have participated in various trainings including military culture, the impact on children and families, appropriate screenings and assessments and evidenced based treatment.
In 2021, Star Behavioral Health Providers began offering community mental health centers an opportunity to apply for an SBHP Behavioral Health Center Designation. This designation is designed to establish a network of military-friendly behavioral health organizations. The designation assists service members, veterans, and family members who are seeking behavioral health care in identifying an organization as having a commitment to provide services to military-connected individuals, policies and procedures that show an understanding of military culture, and an assurance that clinicians have training in military culture and evidence based practices. Each Star designation reviews policy, procedure, staff training, community outreach, and data outcomes. The requirements build upon each other from one star to four stars.
Hamilton Center, Inc. is proud to have been awarded the Star Behavioral Health Providers One Star Designation. Hamilton Center is the first center to achieve this designation and looks forward to striving towards the Two Star Designation.
Hamilton Center recognizes the need for treatment of our military connected community members and is prepared to continuously professionally develop our clinical teams to serve those that have served our country.
Hamilton Center, Inc. is a regional behavioral health system in Central and West Central Indiana with corporate offices located in Terre Haute, IN. Services are provided to children, youth and adults, with specialized programs for expectant mothers, infants, and people who may be struggling with stress, life changes, or relationship issues as well as more serious problems such as depression, anxiety disorders, and serious mental illnesses.
For information on Hamilton Center Services call (800) 742-0787.
Related content: