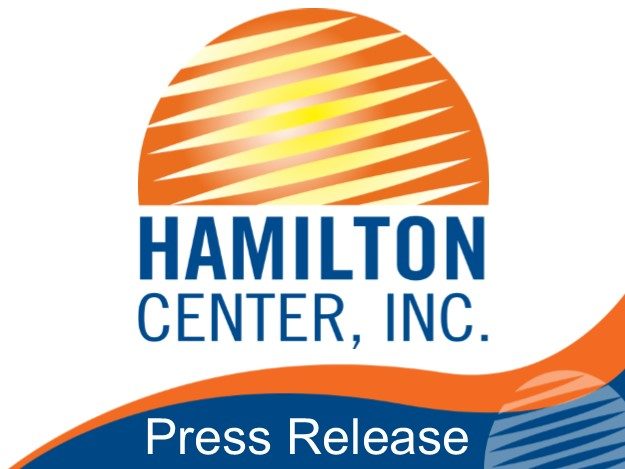 Opens Grace Clinic Health Professional
Hamilton Center, Inc. – Hamilton Center is proud to announce the opening of Grace Clinic Health Professional, a primary and behavioral health clinic and community wellness provider serving Vigo and Putnam Counties. Located at 620 8th Ave. in Terre Haute, IN, the Vigo County clinic is open 8:00 a.m. to 4:30 p.m. Monday through Friday, while the Putnam County clinic, located at 239 Hillsdale Ave. in Greencastle, IN, is currently opened Thursdays, 9:00 a.m. to 1:00 p.m.
A focus of the clinic is to provide comprehensive health services to Hamilton Center consumers currently receiving behavioral health and addiction services. The clinic offers medical and dental care to all ages through a sliding fee scale based on federal poverty guidelines. No one will be turned away for inability to pay.  Patients who do not have insurance can access a clinic navigator who are available on-sight to assist in finding a health plan that best meets the patients' needs.
Grace Clinic Health Professional will be overseen by DJ Rhodes, PhD., Chief of Opioid Treatment Programs and Health Clinics. In addition, the day to day operations will be managed by Hamilton Center's Executive Director of Health Clinics, Nichelle Washington. A team of physicians, nurse practitioners and others will offer services that include health screenings, immunizations, treatment for minor illnesses, management of chronic conditions, laboratory and pharmacy services, and referrals to outside specialists including dental.
Hamilton Center has offered primary care services since 2017 through a grant through the Indiana Department of Mental Health and Addiction. The development of Grace Clinic Health Professional aligns with Hamilton Center's strategic initiative to expand integrated health and wellness services.
"We often hear of the mind body connection and that one's mental health can affect other parts of their body, and vice versa," said Rhodes. "By offering a community wellness center focused on delivering primary care and behavioral health services all under the same roof, we simplify the process of seeking treatment for any condition, mental or physical," he added.
"Those with serious mental illnesses die many years prior to those without these illnesses," said Melvin L. Burks, Hamilton Center's CEO.  "It is our hope to address that statistic by helping make primary care easily accessible and integrated with behavioral health services," he added.
Hamilton Center, Inc. is a regional behavioral health system in Central and West Central Indiana with corporate offices located in Terre Haute, IN.  Services are provided to children, youth and adults, with specialized programs for expectant mothers, infants, and people who may be struggling with stress, life changes, or relationship issues as well as more serious problems such as depression, anxiety disorders, and serious mental illnesses.
For information on Hamilton Center Services call (800) 742-0787.