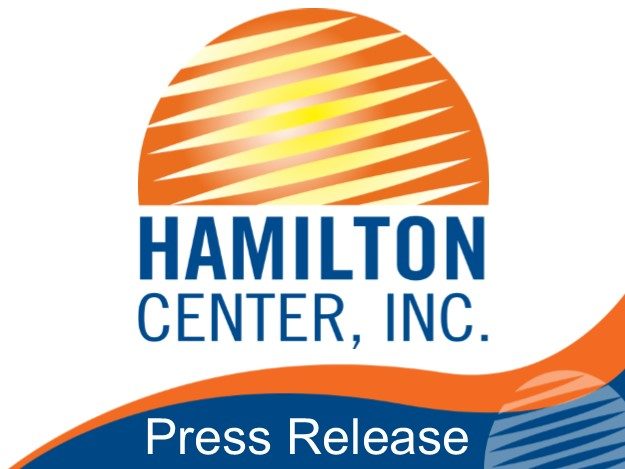 "Enhancing Community, Enhancing Lives"
Terre Haute, IN- Hamilton Center hosted the annual Hamilton Awards Dinner Tuesday, October 22 at 5:30 pm in the Sycamore Banquet Center, on the campus of Indiana State University. The event featured a presentation from Gov. Eric Holcomb, whose 2019 Next Level Agenda includes plans to attack the drug epidemic, take care of the children and families, and increase workforces through early education with high school students.
2019 marks 48 years of Hamilton Center's commitment to serving the community's behavioral health and substance abuse needs. The theme of "Enhancing Lives, Enhancing Community" represents the life and work of Katherine Hamilton who fought for the inclusion, acceptance and support of those struggling with mental illness in the early 1960's. In this spirit, Hamilton Center  recognized individuals and organizations of the community who have significantly contributed to the cause of mental health and addiction while furthering the mission of Hamilton Center, Inc. Nominees for Hamilton Awards were recognized in the categories of outstanding volunteer, community service, and Hamilton Center staff.
Hamilton Award, Hamilton Center Staff
Dana Guthrie – Nominated for her 33 years of service and unwavering dedication through years of change and evolution in the field of Mental Health. Ms. Guthrie began as a job coach in 1986 and worked her way up in the corporation to her current position of Director of Quality Improvement and Managed Care, where she exemplifies honesty and integrity in insuring Hamilton Center meets all standards of care.
Hamilton Award, Community Service
Parke County Drug Court – Nominated for their public service and commitment to the residents of Parke County struggling with addiction. The team that makes of this program includes the Parke County Circuit Court, the Parke County Probation, the Parke County Persecutor's office and various other community members who come together to help participants restore their lives and often the lives of their families.
Hamilton Award, Outstanding Volunteer Service
Keshia Buskirk – Nominated for her work in creating a peer addictions group in Linton, IN, and for her service of others struggling with addiction. After a recovery journey of her own, Keshia completed training through the Indiana Counselor's Association on Alcohol and Drug Abuse to become a peer counselor, and later went on to establish the "Peer 2 Peer" group that enlists peers to assist those struggling with addiction with navigating life's obstacles when working toward recovery.
In addition to the Hamilton Awards, two individuals were recognized with the Frank W. Jerse awards. This award named in memory of Frank W. Jerse, is given to a community member who is a veteran or supported military families OR who has significantly contributed to the community.  Dr. Jerse served during World War II, fought in the Battle of the Bulge and received a purple heart.  In addition, Dr. Jerse dedicated much of his career furthering post-secondary education at Indiana State University.  Lastly, he was a major contributor to the establishment of Hamilton Center.
This year, two individuals received Jerse Awards.  The first Jerse award went to a successful clinical psychologist and businessman, Shelvy Haywood Keglar. Dr. Keglar is a veteran, author, entrepreneur and founder of the Midwest Psychological Center in Indianapolis.
The second Jerse award went to Greg Gibson, of Terre Haute.  Gibson was recognized for his time, talent and financial contribution to the local community and the State of Indiana.  He is the President of Retech Corporation and has extensive experience in the development and operation of waste management in multi states.  Through various other appointments, he has championed many economic development projects throughout the State.
Hamilton Center, Inc. is a regional behavioral health system in Central and West Central Indiana. Services are provided to adolescents and adults, with specialized programs for expectant mothers, infants, and people with drug and alcohol problems. Counseling services are provided for people who may be struggling with stress, life changes, or relationship issues as well as more serious problems such as depression, anxiety disorders, and serious mental illnesses.