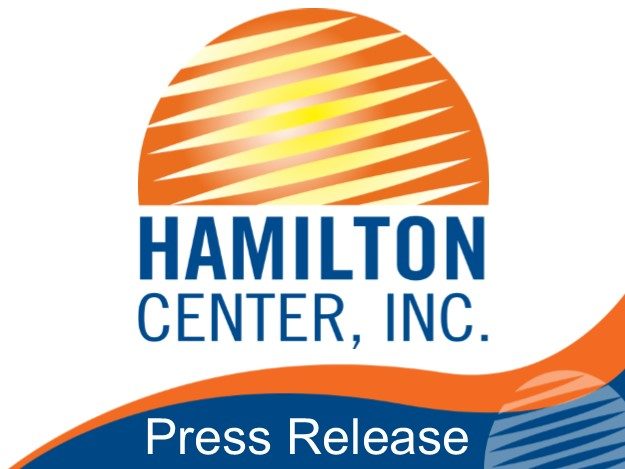 Grace Clinic Health Professional
Hamilton Center, Inc. would like to announce the additions of the following staff of Grace Clinic Health Professional, Hamilton Center Inc.'s new health clinic.
DJ Rhodes, PhD., Chief Officer of Health Clinics and Opioid Treatment Programs (OTPs), comes to Hamilton Center with a variety of healthcare experience including hospice, home health, hospital administration as well as OTPs and Federally Qualified Health Centers (FQHCs). Before making the career shift to healthcare, Dr. Rhodes spent over 15 years in military intelligence, including serving as the Technical Director of Air Force Space Command and Missile Defense System Command overseeing two weapon portfolios. In addition, he works as an adjunct professor at various universities teaching healthcare administration, leadership and critical thinking courses.
Nichelle Washington, B.S., Executive Director of Health Clinics, has been employed at Hamilton Center, Inc. for 12 years. Ms. Washington obtained her Bachelor of Science in Criminal Justice and Human Services in 2018. Previously, she has held management positions as a Program Manager of Employment Solutions and Project SEARCH. Through her work at Employment Solutions, she led a team of employment specialists who assisted individuals with barriers to employment seek and obtain jobs.
Russel Coutinho, MD, has served the Terre Haute community for nearly 15 years. Graduating from Pune University, in India, as a pediatrics physician, he has held several leadership positions across a variety of hospital settings. Prior to joining Hamilton Center, Dr. Coutinho was a neonatologist at Terre Haute Regional Hospital and Union Hospital, Terre Haute. He has worked as an educator at local colleges including Indiana State University and Indiana University – School of Medicine (Terre Haute), in the field of neonatology, nursing, and medicine. In addition, Dr. Coutinho is the Chairman of the Department of Obstetrics and Pediatrics at Regional Hospital, and in 2009 was locally honored as a March of Dimes Medical Honoree.
Robin Smiddy, NP, has 16 years of experience in acute care nursing and nursing leadership. She graduated in 2019 from Indiana State University with a master of science in Advanced Practice Nursing, and soon after became board certified. As a family nurse practitioner she focuses on preventative health, education, and women's health.
Joy Whitt, NP, is a family nurse practitioner who has served Hamilton Center consumers' primary healthcare needs since 2017.  Her practice emphasis includes preventative health, education, and managing complications specific to behavioral health conditions.
Grace Clinic Health Professional, a primary and behavioral health clinic and community wellness provider, serves Vigo and Putnam Counties. Located at 620 8th Ave. in Terre Haute, IN, the Vigo County clinic is open 8:00 a.m. to 4:30 p.m. Monday through Friday, while the Putnam County clinic, located at 239 Hillsdale Ave. in Greencastle, IN, is currently opened Thursdays, 9:00 a.m. to 1:00 p.m.
A focus of the clinic is to provide compressive health services to Hamilton Center consumers currently receiving behavioral health and addiction services. The clinic offers medical and dental care to all ages through a sliding fee scale based on federal poverty guidelines. No one will be turned away for inability to pay.  Patients who do not have insurance can access a clinic navigator who are available on-sight to assist in finding a health plan that best meets the patients' needs.
Hamilton Center, Inc. is a regional behavioral health system in Central and West Central Indiana with corporate offices located in Terre Haute, IN.  Services are provided to children, youth and adults, with specialized programs for expectant mothers, infants, and people who may be struggling with stress, life changes, or relationship issues as well as more serious problems such as depression, anxiety disorders, and serious mental illnesses.
For information on Hamilton Center services call (800) 742-0787.