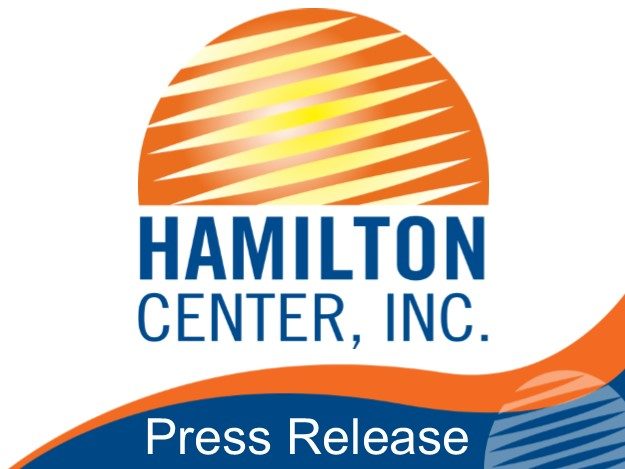 Awarded $20,000 from State Opioid Response Grant
Hamilton Center, Inc. has received a grant from the Indiana Division of Mental Health and Addictions (DMHA) that will allow the organization to offer four paid summer internships to graduate level students in the field of behavioral health. In 2018, DMHA was awarded the State Opioid Response Grant (SOR), a federal relief grant, to address needs related to the opioid epidemic. One of the primary areas of need identified is a shortage of qualified addictions providers within the state. As such, Indiana is dedicating SOR funds to assist Community Mental Health Centers (CMHC) with adding or expanding their addiction workforce through stipends for addiction interns. As summer semester interns, students will learn valuable clinical skills and gain experience in addictions services and programs. At the completion of the internship the students will be awarded a $5,000 stipend, which can cover tuition, housing, and basic living expenses.
Internship locations are targeted for Mental Health Professional Shortage Areas (MHPSA), as identified by the Health Resources and Services Administration (HRSA). Hamilton Center currently serves 10 counties in west central Indiana and seven of the ten counties are classified as MHPSA including Greene, Owen, Parke, Putnam, Sullivan, Vermillion, and Hendricks Counties. The overall purpose of this State initiative is to increase the number of licensed clinicians in our state by 10% over the next year with the addition of 50 individuals enrolling in an addiction internships.
Hamilton Center was the first certified site for The Matrix Model in the State of Indiana in early 2018, one of only 17 sites in the United States. This certification assures Hamilton Center referral sources, and the State, that the Matrix treatment program is delivered with fidelity.  The Matrix Model is a style of treatment designed to aid in recovery from stimulant substances like methamphetamine and cocaine. The method was created in the 1980s and has seen widespread success. The ability of the Matrix Model to bring together the most effective facets from the most effective styles makes it a successful treatment type for people new to recovery, as well as those who have not found success previously.
Hamilton Center is a regional behavioral health system in Central and West Central Indiana with corporate offices located in Terre Haute, IN.  Services are provided to children, youth and adults, with specialized programs for expectant mothers, infants, and people who may be struggling with stress, life changes, or relationship issues as well as more serious problems such as depression, anxiety disorders, and serious mental illnesses.
For information on Hamilton Center Services call (800) 742-0787.