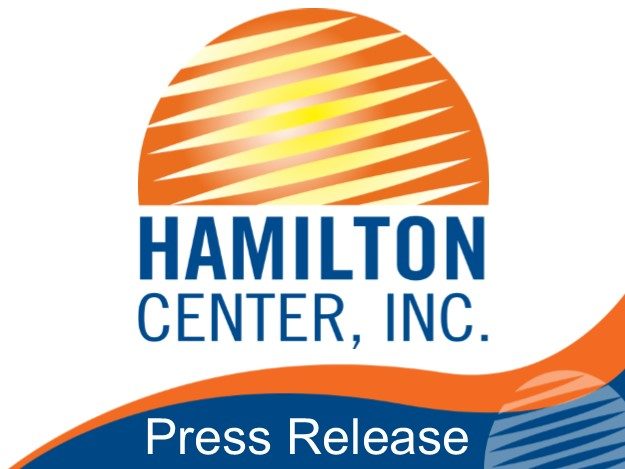 Hamilton Center Partners with Twin Rivers CTE to Offer Internship Opportunities
Hamilton Center, Inc. is fostering young minds interested in the mental and behavioral health sciences, with internship opportunities in Greene County. Hamilton Center's Linton and Bloomfield satellite offices are partnering with the Twin Rivers Career & Technical Education Area (CTE) Health Sciences classroom, located at White River Valley High School (WRV), to provide hands-on experiences. The Health Science class is a two-semester course that begins with class and lab work, culminating with clinical observation experiences at various healthcare facilities. The Hamilton Center affiliation has grown from the shortage of rural mental health and addiction service providers, which has been identified by the State of Indiana. The focus is to encourage individuals to pursue a career in the mental and behavioral health sciences and inspire them to one day return to serve their hometown rural communities.
Locally, Twin Rivers CTE Health Science students are selected through an application process from area schools including White River Valley, Shakamak Junior-Senior High School, and Linton-Stockton High School. The first semester (fall) Carmen Jackson, RN, BS, leads students through classroom and lab work. They learn about confidentiality practices, laws and ethics of the health field, professionalism, as well as medical terminology and approximately 40 basic clinical skills. A portion of the second semester (spring) is conducted at nearly 24 different healthcare facilities across Greene County covering fields such as dentistry, nursing, long term care, emergency care, and now, for the first time, mental health and social work. Students rotate through the different healthcare facilities every three weeks becoming a part of the team, networking with other professionals, and observing and participating in basic practices and procedures. The goal is to help these high school juniors and seniors find an appropriate career pathway in the health science industry.
"Our clinical partnerships with various healthcare facilities in Greene County are a key component in the student's education," said Carmen Jackson, RN, BS. "By introducing some of our students to careers in mental health and social work, Hamilton Center is sparking their interests in career options the students may not have previously considered." "While spending time at Hamilton Center, I learned new things about the mental health field," added Carley Sloan, a student of the program currently interning at Hamilton Center's Bloomfield office. "This experience was definitely an eye opener, and I'm grateful for the opportunity."
Rural communities struggle with mental health as much as their urban counterparts, 18.9% and 17.6% respectively; however, there are distinct differences. Uniquely, rural communities lack accessibility and availability of mental health service providers and are often plagued with a taboo culture surrounding mental illness within the community. The Indiana Rural Health Association has launched several initiatives to increase rural mental health service providers across the state, as well as encouraged community mental health centers to develop the workforce through engagement with the educational system.
"Hamilton Center has had internship programs for more than 25 years and is committed to bolstering the mental health workforce in its rural communities," said Matt Hayes, Program Manager of the Hamilton Center Linton satellite office. "By offering this unique experience in the mental and behavioral health field, it increases the likelihood of these aspiring young minds to seek employment in the field, hopefully at Hamilton Center."
Twin Rivers Career & Technical Education Area is a career cooperative of high schools in five counties in southwest Indiana (Greene, Sullivan, Daviess, Knox, and Martin), with the goal to effectively and efficiently provide career technical education and training to high school students. Students can earn up to six college credits through Ivy Tech, while learning about various healthcare or medical careers, ethics, basic healthcare skills, medical terminology, workplace practices and teamwork. Twin Rivers follows the academic standards set for Health Sciences by the Indiana Department of Education.
Hamilton Center, Inc. is a regional behavioral health system in Central and West Central Indiana. Services are provided to adolescents and adults, with specialized programs for expectant mothers, infants, and people with drug and alcohol problems. Counseling services are provided for people who may be struggling with stress, life changes, or relationship issues as well as more serious problems such as depression, anxiety disorders, and serious mental illnesses.