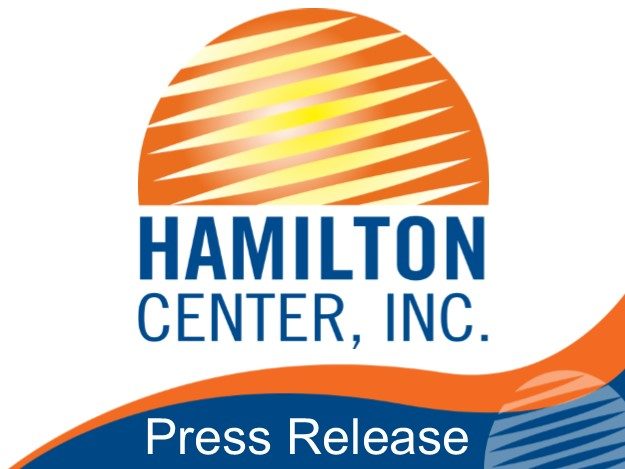 EHS Adds New Infant Safe Play Area
The Early Head Start (EHS) program at Hamilton Center, Inc. (HCI) was awarded a $5,000 grant by the Terre Haute Day Nursery Fund of the Wabash Valley Community Foundation. Grant funds were used to upgrade the EHS play area located at 500 8th Ave. in Terre Haute, IN. Upgrades included the addition of an infant friendly surface separated from the mulched area as well as an umbrella structure that will provide sun protection during outdoor activities. This project arose from an increase in infants enrolled in the EHS program with the goal of creating an environment that supports the infant's social, emotional, and sensory development.
"The families participating in our program are not charged a fee for EHS services," said Mandy Posey, Program Manager of Early Head Start at Hamilton Center. "Only through local partnerships such as this are we able to provide the highest quality of early childhood services to the children and their families," she added.
EHS began in October of 1995 and is now in its 23rd year of operation serving up to 80 children through its program year, ages 0 to 2 years of age. It works closely with its sister program, Healthy Families of Hamilton Center, to serve another 100 children and their parents through parenting classes and child development services. EHS is a licensed childcare facility and offers group experiences for children and their families creating social environments that promote growth and development. Services to parents and families focus on educational support to help them better meet their child's developmental and health needs.
Hamilton Center, Inc. is a regional behavioral health system in Central and West Central Indiana with corporate offices located in Terre Haute, Ind. Services are provided to children, youth, and adults, with specialized programs for expectant mothers, infants, and people who may be struggling with stress, life changes, or relationship issues, as well as more serious problems such as depression, anxiety disorders, and serious mental illnesses.