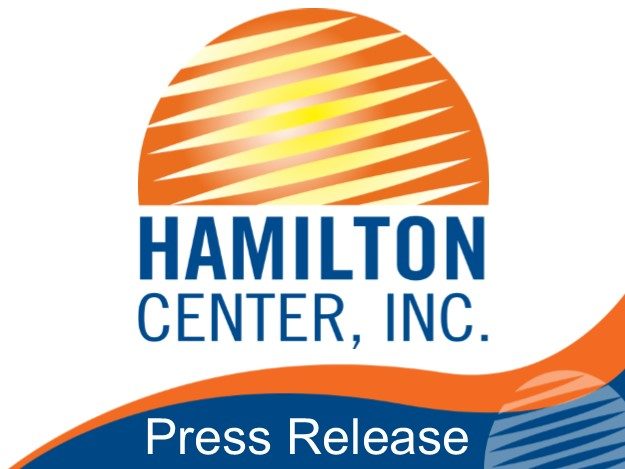 It started out as a blank wall in Hamilton Center's Child and Adolescent Services building. Nothing much to look at except an expanse of standard neutral color not unlike any other office hallway. The children who are provided services in this building needed it to be more. With the help of Clinical Supervisor, Missy Burton, and Program Manager, Anastasia Godsey, the children were able to create "Handprints for Hope."
The hallway is adorned with the inspirational quote "you are braver than you believe, stronger than you seem, smarter than you think, and more loved than you know." In addition to the quote, are colorful handprints belonging to the children. Four children participated in placing the first official handprints displaying primary and pastel colors to brighten the space. The "Handprints for Hope" are expected to cover the entirety of the hallway as children share their hope for mental health and awareness.
Burton said she wants the children to use the wall to leave a lasting impression. "Leaving their mark, it's their ownership. That's what I want the project to be," Burton said.
The meaning behind the handprints is to show the individual's journey and travels as they move forward in their recovery.
"Each child has made a lasting impact on each of us and will have the opportunity to leave their mark on Hamilton Center," said Godsey.
The wall is just the beginning of youth taking a stand for mental health. Hamilton Center will kick off Youth Mental Health Awareness Month with a free event in May. The event is themed with the pop hit, "Fight Song." There will be free food and drinks as well as live entertainment.
Hamilton Center, Inc. is a regional behavioral health system serving central and west central Indiana.  Offices are located in ten Indiana counties with the Corporate Office in Terre Haute.  Hamilton Center serves people during their entire life cycle, birth through older adulthood, with programs specifically designed for young children, adolescents, adults and families.
For more information about the event, or Hamilton Center please visit the website at hamiltoncenter.org. or call 800.742.0787