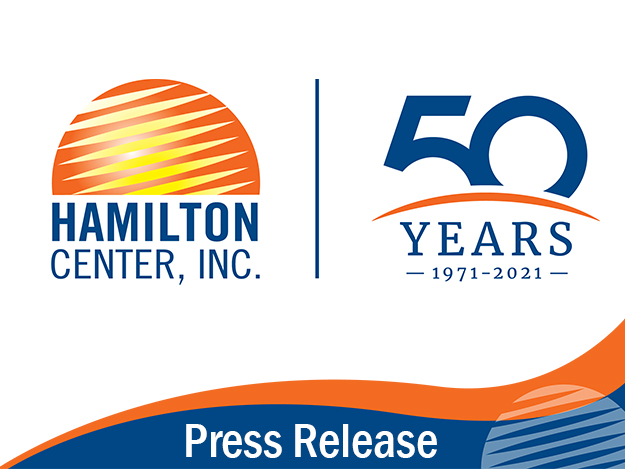 Over 80 Sponsors engage 30th Annual Sheriff Shootout
Hamilton Center, Inc. (HCI) hosted its 30th Annual Sheriff Shootout on Friday, May 14, 2021 at Rea Park in Terre Haute, IN. There were 57 teams in attendance from the local and surrounding counties. The top finishers of the community tournament were Old National Bank, Terre Haute Boys & Girls Club, State Farm Insurance, Genoa Healthcare, Andy Jones, and IUOE Local 841. In addition, The Vermillion County Sheriff's Department defeated seven other area Sheriff's Departments to take home the coveted Sheriff Shootout Trophy. Involving more than 80 sponsors, the event raised over $31,000 that will benefit children's mental health services at Hamilton Center.
In the 2021 State of Mental Health in America, Mental Health America reported that 9.7 percent of youth in the US have severe major depression, while eight in ten youth screened reported moderate to severe anxiety since the beginning of the pandemic in March of 2020.
"Everyone has struggled this year, though the struggles of our youth have been unique," said Melvin L Burks, CEO of Hamilton Center, Inc. "We are pleased to have the support of so many of our community partners in addressing mental health related issues for children and adolescents in the community."
In addition, Mental Health America reported 37 percent of youth that were screened reported experiencing suicidal ideations more than half or nearly every day during a two-week time period; 22 percent reported experiencing thoughts of suicide or self-harm nearly every day during that same period.
In recognition of 50 years of service to the community, and as an effort to begin to address the lasting impacts of the pandemic, Hamilton Center, Inc. is offering free suicide prevention training to organizations and individuals. Trainings include Questions Persuade Refer (QPR) and Signs of Suicide (SOS).
"We know there has been a whole other storm brewing in our youth during the pandemic, in large part due to social isolation and fear of illness," said Mark Collins, Chief Clinical Officer at Hamilton Center, Inc. "These trainings are one way communities and individuals can foster an awareness of mental health and its impact on our overall wellbeing, especially for our youth who have struggled greatly."
To learn more about the suicide prevention trainings or to register, go to https://www.trainingourcommunity.org/ or call 812-231-8323.
Hamilton Center, Inc. is a regional behavioral health system in Central and West Central Indiana with corporate offices located in Terre Haute, IN. Services are provided to children, youth and adults, with specialized programs for expectant mothers, infants, and people who may be struggling with stress, life changes, or relationship issues as well as more serious problems such as depression, anxiety disorders, and serious mental illnesses.
For information on Hamilton Center Services call (800) 742-0787.