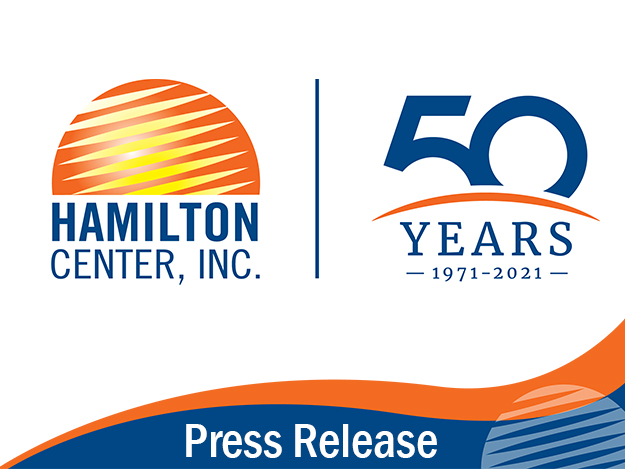 Serves 150 in year one of CCBHC Expansion Grant, plans to double number served in year two
One year after being awarded a Certified Community Behavioral Health Clinic (CCBHC) Expansion Grant, Hamilton Center, Inc. continues to work towards improving access to evidence-based community behavioral health and integrated primary care services for individuals who live and seek services in Vigo County.
In May 2020, Hamilton Center received a two-year $3.75M CCBHC Expansion Grant, and one year into the grant, the organization has served over 150 consumers by expanding 24-hour services to include a Mobile Crisis Unit, Assertive Community Treatment (ACT) Team, and primary health care screenings. In this first year, Hamilton Center met all requirements for the grant and looks forward to serving clients in year two. The organization has set goals for serving 325 people through various CCBHC services.
"Hamilton Center is constantly working to bring new and innovative services to west central Indiana," said Melvin L Burks, CEO of Hamilton Center, Inc. "This grant has allowed us to expand both crisis services and services to those who have serious mental illness. Quality of life has improved for many."
24/7 Access Services continue to grow and expand
The Mobile Crisis Unit is an innovative way for Hamilton Center to deliver services directly to consumers in crisis. Through a partnership with local dispatch, emergency departments, and law enforcement, individuals are diverted to the Mobile Crisis Unit where they are connected to the most appropriate care for their mental health needs. The Assertive Community Treatment (ACT) Team, is an intensive team approach to community mental health service delivery that assists people in becoming independent and integrating into the community, providing access to services 24 hours a day.
"All too often, those in a mental health crisis are referred to emergency departments or end up in the criminal justice system," said Lynn Hughes, Chief of Community Engagement at Hamilton Center, Inc. "Through the expansion of these services, we are working to meet individuals where they are — out in the community, in an environment where they are most comfortable – so that we can provide them with support, relief and care quickly while avoiding unnecessary law enforcement involvement, Emergency Department use and hospitalization."
Primary care screenings to double in year two
In year two of CCBHC Expansion Grant, Hamilton Center has set a goal of administering 250 unduplicated primary health care screenings, which more than doubles the number served in year one. Increasing these screenings will provide greater access to coordinated care between behavioral health and primary care.
"For some, the pandemic has hindered access to treatment and services," said Art Fuller, Executive Director of Access Services. "What we are trying to do is optimize the time we spend with our consumers to meet their physical and mental health needs. We are here to provide support 24/7."
In addition, Hamilton Center recently received a mini-grant that coincides with the continuation of the CCBHC Expansion Grant. The grant provides $5,000 and will focus on improving integration of behavioral health and primary care services.
Hamilton Center, Inc. is a regional behavioral health system in Central and West Central Indiana with corporate offices located in Terre Haute, Ind. Services are provided to children, youth and adults, with specialized programs for expectant mothers, infants, and people who may be struggling with stress, life changes, or relationship issues, as well as more serious problems such as depression, anxiety disorders, and serious mental illnesses.
For questions or inquiries about services, call (812)-231-8323 or visit www.hamiltoncenter.org. Hamilton Center can also be contacted 24 hours a day for mental health or substance crisis assessments and referrals at (800) 742-0787.