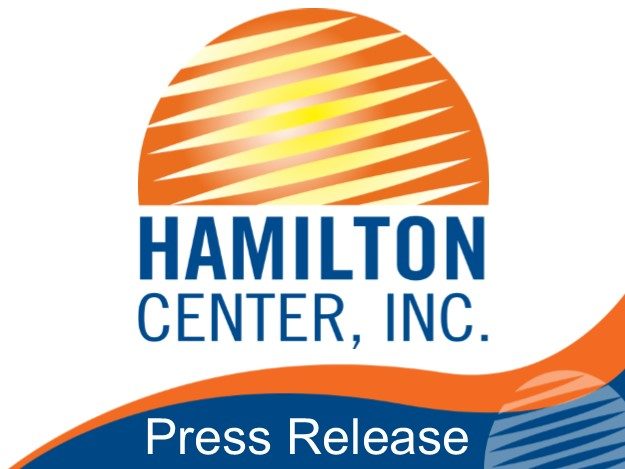 Hamilton Center, Inc. (HCI) CEO, Melvin L Burks, celebrated 40 years with the organization on June 9th, 2019. On Monday June 10th, 2019 Hamilton Center leadership, staff, and a few community partners gathered with members of the Burks family to celebrate the occasion with food, fun, and stories of the past. The event was held at the Child & Adolescent Services building located at 500 8th Ave. in Terre Haute, IN.
Melvin L Burks has been a part of the Terre Haute community and HCI Family since 1979. He began his career as a front desk receptionist and has since served every department. His first promotion to Security Supervisor, in 1980, was the beginning of many years of servant leadership to the organization and the community. Over the course of the next 32 years he was promoted 9 times to various leadership positions. From facilities management to building and grounds management to director of human resources. In 2004 he was promoted to Executive Director of Administrative Services where he showcased his ability to lead, market, develop strategic plans and business, as well as create a vision for HCI's commitment to serving communities across west central Indiana.
In 2012 Melvin Burks was appointed to CEO of HCI. In his tenure the community mental health center has added several new programs and services across it's now 10 county service area. The Military Veterans Program serves veterans of war with counseling while connecting them with addiction services, family counseling, and case management. The New Citizens Program helps those with felonies regain their lives through re-entry and re-integration into the community by offering employment and decreasing the risk of recidivism. Most recently, WIN Recovery, the first opioid treatment program of its kind in Vigo County, opened in 2018 offering medication assisted treatment, in the form of methadone, coupled with behavioral health services. In 2019 the program will expand to serve Knox and Hendricks Counties. All of these programs, and several more, are products of Melvin L Burks' leadership and commitment to the singular principle of "Consumers 1st"; one that every HCI employee would acknowledge as Mr. Burks' most fundamental conviction.
Hamilton Center, Inc. staff, leadership, and the board of directors thanks Mr. Burks for 40 years of servant leadership to the organization and the community.