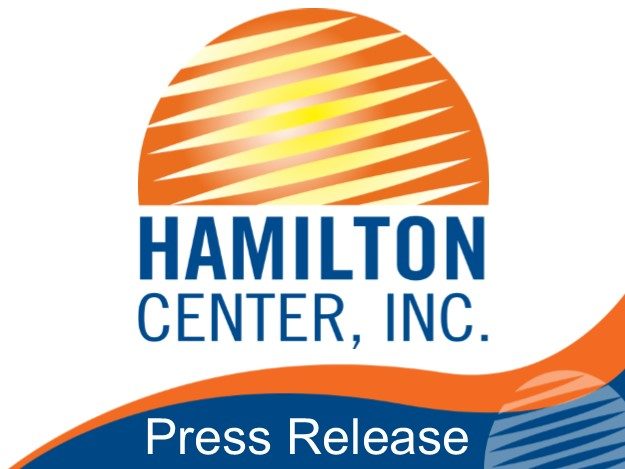 Each year, Hamilton Center, honors the achievements of businesses and individuals in the community that have contributed significantly to the cause of mental health/addiction. The awards are named in honor of Katherine Hamilton, a woman devoted to helping the cause by improving care for those in need. Awards were given at Hamilton Center's Annual Meeting and Awards Dinner, October 25, 2016 at 6:30 pm.  Those receiving recognition for the awards included:
Community award (individual) – Honorable John T. Roach, Judge Superior Court #1 for bringing the veteran's court to Vigo County
Community award (business) – Save A Lot for the store's friendliness, patience and helpfulness to clients shopping in the store
Volunteer award – Cindy Martin for her philanthropy and her courage to combat stigma by
sharing her personal story of recovery
Hamilton Center Staff Award – Jamie Totten, RN for her positive attitude and willingness to address client needs -days, nights, and weekends
The event was held in Hulman Center with over 400 guests attending.  Also included was Hamilton Center's 3rd annual art exhibition with the theme "Life is for Real. You are not Alone." Close to 100 entries were received from all 10 counties served by Hamilton Center. All submissions were on display at the event and winners were invited to attend.
The prize art winners included:
Adult Poetry – Marcia Cheatham, Vigo County
Middle/High School Poetry – Blaine Krantz, Mclean High School, Vigo County
Adult Photography – Teresa Dwyer, Vigo County
Middle/High School Photography – Lauren Barnette, North Vermillion High School, Vermillion County
Adult Artwork – Larry Jones, Vigo County
Middle/High School Artwork – Najah Britton, Warren Central High School, Marion County
Lastly, keynote speaker, Kevin Hines, suicide survivor and mental health advocate, spoke about his journey to recovery from mental illness. Hines currently uses his story to help individuals foster a "bridge of hope" between life and death for those who are caught in the pain of living with serious mental illness. Hines spreads the message of living mentally healthy around the world. He is the recipient of the Clifford W. Beers Award for improving the lives of and attitudes toward people with mental illness, and the Lifetime Achievement Award from the National Council of Behavioral Health. In 2013, Hines released a best-selling memoir, Cracked not Broken, Surviving and Thriving After a Suicide Attempt, and he is currently producing a documentary entitled Suicide: The Ripple Effect.