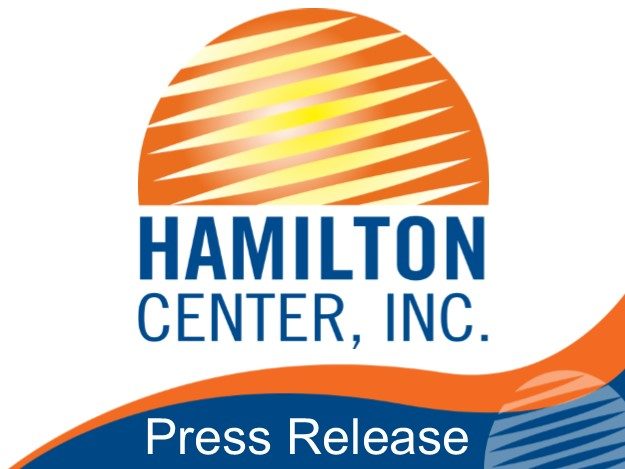 Leading National Child Abuse Prevention Organization Accredits Healthy Families America site in Terre Haute, IN to Serve Families
Terre Haute, IN– Prevent Child Abuse America (PCA America) announced today that the Healthy Families America (HFA) affiliate, Hamilton Center, Inc., has been accredited as a provider of high quality home visiting services to families who want to improve their child's health, nutrition and developmental outcomes.
HFA is a signature program of PCA America that has been providing home visiting services for more than 20 years. Expectant and new parents have common questions about their child's development. HFA connects with families through community partners like hospitals and pediatricians to find the answers to their questions, meeting within the familiarity and convenience of the family's own home. HFA is an accessible, voluntary and well received service.
"The American Dream starts with a happy, healthy childhood," said Dan Duffy, President and CEO of PCA America. "As parents, we all have questions from time to time. Our HFA professionals offer evidence-based best practices to provide answers to questions, individualized support when needed most, and linkages to community services. As we congratulate Hamilton Center we also recognize the state and community leadership that has contributed to success in Vigo, Vermillion, Sullivan, and Greene Counties."
The accreditation process is based upon a stringent set of 12 critical elements grounded in more than 30 years of research. The process involves an in-depth examination of the site's operation, as well as, the quality of the visits made by HFA home visitors.
"We commend Hamilton Center, Inc. for opening itself up to such an intensive review process," said Kathleen Strader, National Director of HFA. "We believe that all families and all communities deserve access to quality home visiting services."
The HFA main site in Terre Haute, IN, is located at 500 8th Ave., 47804, with satellite locations in Vermillion, Greene, and Sullivan counties.
"A new baby can be both a welcome addition and a stressful time of family transition," said Margie Grayless, Program Manager of Healthy Families at Hamilton Center, Inc. "Healthy Families of Hamilton Center, with the support of Healthy Families America and local organizations, works with passion, dignity and respect to support and strengthen the families of our communities."
Home visitors in each community receive extensive training in a wide range of areas that can cause stress and worry to just about every new parent: caring for a new baby, ensuring the baby is receiving the nutrition needed, promoting healthy child development and coping with a myriad of other potential stresses, such as financial, housing, partner relationship, etc., that may become heightened with an addition to the family.
Healthy Families of Hamilton Center, Inc., for the contract year of 2018, reports completing 3,172 home visits for 272 families across its four county service area. The program received 84% of its referrals from WIC and 13% from hospital sources, while making 1,147 referrals to other community agencies. 100% of enrolled families received training on safe sleeping, car seat safety, and other common safety concerns of new parents. Of the 272 families enrolled 75% were single parents and 58% were first time parents indicating the continued need for the unique education and support services Healthy Families offers.
Healthy Families America is an effective and proven evidence-based home visiting program according the U.S. Department of Health & Human Services. PCA America is proud to support HFA and to be part of a national coalition of organizations dedicated to improving the home visiting field.
Hamilton Center, Inc. is a regional behavioral health system in Central and West Central Indiana with corporate offices located in Terre Haute, IN. Services are provided to children, youth and adults, with specialized programs for expectant mothers, infants, and people who may be struggling with stress, life changes, or relationship issues as well as more serious problems such as depression, anxiety disorders, and serious mental illnesses.
For information on Hamilton Center Services call (800) 742-0787.