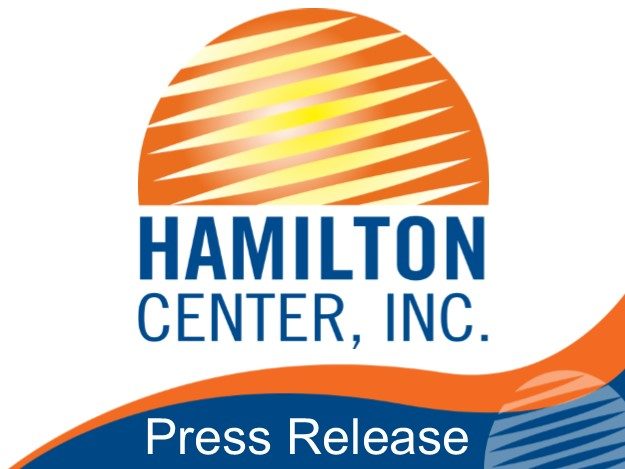 By: Emily Grimwood, MSW, LSW, Therapist, Hamilton Center, Inc.
Spring is a time for celebration and new beginnings. The flowers bloom, the sun begins to shine again, and families prepare for graduations, vacations, and the completion of a school year full of hard work – a moment of validation for both children and parents. Unfortunately, COVID-19 has altered those experiences for many, and instead, this spring has been filled with very different experiences for families around the world.
This season, families are facing the grief of unmet expectations. While many associate grief with death; grief is a necessary experience for any loss, including the loss of the spring for which we had hoped. Every person grieves loss differently. There is no "normal" way to grieve, and it is okay to accept that the world we live in right now is not "normal." We must let go of our expectations and accept the many things that are out of our control.
Our children have had to relearn how to participate in their education. The traditional standards of achievement and engagement in the educational process have change rapidly causing added stress for everyone involved. To support the mental health of children, it is important to validate the challenges they currently face in their learning and to remain mindful of the challenges they face in attempting to succeed in a setting they did not plan for, and likely did not want.
Adolescents, specifically those with plans to graduate in the spring, are likely experiencing loss in a unique way. Events that teenagers have spent years planning for and looking forward to have been ripped away from them. Events like graduation and prom, senior day, or even that final goodbye with friends on separate journeys into adulthood are all lost- replaced with a seemingly cruel in-home detention. These losses are significant and these youths are valid in any anger or disappointment they may feel as a result. Let them feel these feelings. Let them communicate them. Do not try to fix it for them; the fact is, that is not something that is possible. These milestones cannot be replaced. Allow teenagers to grieve them.
In these trying times, children and adolescents aren't the only ones deserving of adjusted expectations; parents, you deserve it too. That structure and those rules you put so much effort into maintaining no longer apply; at least not absolutely. It is important to focus on surviving and caring for your mental health alongside that of your children's. Taking care of yourself is a crucial part of taking care of them. You cannot support your children when you are burnt out from putting everything into them and nothing into yourself. It is less important in these times to rigidly restrict screen time or make sure your children are getting perfect grades – it just is. So, concentrate on happiness and know that you are a good parent in doing so.
Finally, it is okay to not be okay. It is okay to have challenges with the current state of the world, to have fear, to feel unsure; it is also okay to experience joy even in these difficult times. Celebrate small victories and take whatever opportunities you can to help yourself and your family grasp onto light in the darkness amidst all of the uncertainty. Together we can survive this and continue moving forward in our lives.
Hamilton Center, Inc. is a regional behavioral health system in Central and West Central Indiana with corporate offices located in Terre Haute, IN. Services are provided to children, youth and adults, with specialized programs for expectant mothers, infants, and people who may be struggling with stress, life changes, or relationship issues as well as more serious problems such as depression, anxiety disorders, and serious mental illnesses.
For information on Hamilton Center Services call (800) 742-0787.