WIN Recovery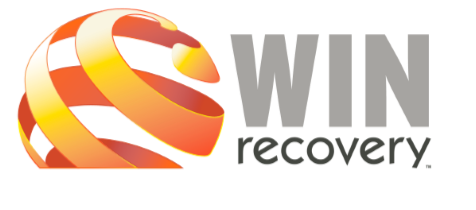 An Opioid Treatment Program (OTP) of Hamilton Center Inc.
For more information, visit www.winrecovery.org
88 Wabash Court, Terre Haute, IN 47807
To schedule an appointment stop by the clinic, or call:
812-231-8484 or 833-232-0215
No referral needed. Illinois residents welcome.
Hours of Operation:
Monday – Friday 6:00am – 12:00pm
Saturday, Sunday, and Holidays 7:00am – 10:00am
Opioid use disorder is a complex problem. Individuals with this disorder were once thought to have a character defect or moral weakness; however, medical practitioners now consider opioid use disorder to be a long-term illness, like asthma, hypertension (elevated blood pressure), or diabetes.
WIN Recovery, an opioid treatment program of Hamilton Center, Inc., is the first of its kind in the area. The clinic provides comprehensive treatment for adults (age 18 or older) who are struggling with opioid use disorder. The program provides daily medication (methadone) coupled with individual and group therapy and case management services to treat each patient's unique needs.
Whether opioids are prescribed by a physician or acquired illegally, with continued use and misuse, they can cause serious changes to the brain and body. People often hesitate to begin the recovery process due to fear of the physical symptoms associated with withdrawal, or because they doubt recovery is even possible.
WIN Recovery can provide help, hope, and recovery from the debilitating disease of opioid use disorder. People are able to regain their lives, heal their families, secure employment, significantly limit exposure to diseases like HIV and Hepatitis, and avoid criminal activity often associated with illegal drug use. Opioid use disorder is a disease; treatment is available; and recovery is possible.
What to Expect from a Typical First Appointment
(Approximate time 1.5 hours)*
Admission Screening
Drug Screen
Nursing visit
A focused physical examination related to methadone treatment
Program orientation
Physician consultation
Methadone dose as appropriate
*visits vary based on individual clinical needs
Services Offered
Medication Assisted Treatment (MAT): Methadone is a medication administered daily for opioid use disorder under monitored, controlled conditions in the clinic. Methadone has been utilized for years with a great deal of research determining its safety and effectiveness. Once patients begin taking methadone at appropriate doses, withdrawal is avoided, cravings are minimized, and physical and mental stabilization occurs.
Individual and Group Therapy: For the first year of treatment in the program, patients are required to attend individual and group therapy. Behavioral health services are critical to substance abuse treatment and assist patients in learning about issues such as the science behind addiction, relapse prevention, and how to manage cravings and related behaviors. Trained counselors function simultaneously as teachers and coaches, fostering a positive and encouraging relationship to reinforce behavior change and recovery.
Case Management Services: Case management focuses on assisting patients with connecting with their community to support their recovery. Counselors have broad knowledge of community resources and work to link patients to healthcare, insurance and other benefits, educational institutions, sober living facilities, support groups, housing, and other social service agencies. In addition, counselors may help to coordinate care with the patient's physicians, referring agencies, and/or the court system.
Admission Criteria
Specific admission criteria has been developed for the program. Individuals must be at least 18 years of age, have misused opiates (heroin or prescription pain medication) for at least one year, and be in some form of active withdrawal.* All patients being admitted must present a State issued photo ID.
*Admission criteria may vary based on individual clinical needs
Fees
Fees are based on the provision of service. Rates are competitive. Indiana Medicaid is accepted. For those without insurance, there will be a one-time intake fee and a daily cost of $20.00.