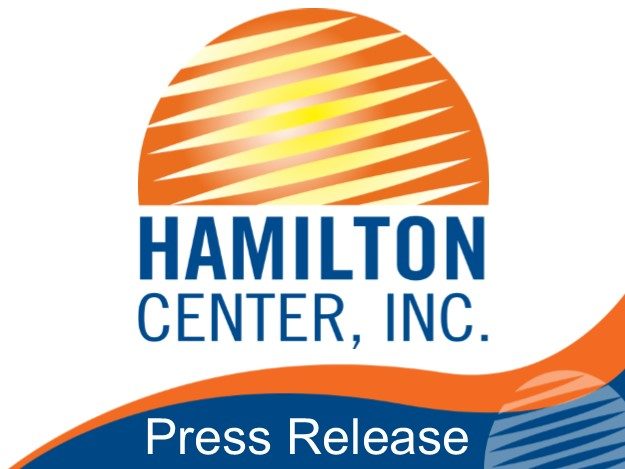 October 27, 2020 Virtual Event
Hamilton Center will host the annual Hamilton Awards Dinner Tuesday, October 27 at the Sycamore Banquet Center, on the campus of Indiana State University. This year, due to social distancing guidelines, the event will be a small private dinner, however the community is invited to watch it live on Hamilton Center's Facebook page- facbook.com/HamiltonCenterInc/ starting at 6:30 p.m.
The event will highlight fiscal year 2020 accomplishments and recognize those nominated for a Hamilton Award. The theme for the event is Community and will feature Hamilton Center's role in the community especially during COVID-19. "Community is defined as a feeling of fellowship with others, as a result of sharing common attitudes, interests, and goals," said, Melvin L Burks, CEO of Hamilton Center, Inc. "This year, in the face of adversity caused by COVID-19, I think our community truly embodied this definition and came together as one."
Katherine Hamilton, fought for the inclusion, acceptance and support of those struggling with mental illness in the early 1960's. She emphasized the importance of community in her life's work. In this spirit, Hamilton Center awards were created to recognize individuals and organizations who have significantly contributed to the cause of mental health and addiction while furthering the mission of Hamilton Center, Inc. in the community. Nominees will be recognized in the categories of volunteer, community, and Hamilton Center staff. Winners will be announced that evening.
Volunteer Category: Deanna Griffin, The Avenues Recovery (Vigo).
Community Category: The Ruth House (Sullivan); United Way of the Wabash Valley (Vigo); Team of Mercy (Vigo); CODA of Terre Haute (Vigo); Covered with Love, Inc. (Vigo); Casey Brown & Family, Mask Makers of the Wabash Valley (Vigo); Charles Townsend, The Connection Center (Owen); Dr. Megan Kirk, Vigo County School Corporation (Vigo); Keith Rogers, Vigo County Drug Court (Vigo); Judge Lori Thatcher Quillen, Owen County Judge (Owen); and Sherri Koertge, Save-A-Lot (Vigo).
Staff Category: Stacie Amerman, Program Manager (Parke); Jairon Jones, Care Manager, Vigo County Outpatient Program (Vigo); Cynthia Dowers, Executive Director of Nursing Services (Vigo); Matt Duchene, Intensive Community Treatment Program Manager (Vigo); Mark Collins, Chief Clinical Officer (Vigo); Katherine Kinney, Care Manager, Vigo County Outpatient Program (Vigo), LeeAnn Pruiett, RN, Lange Apartments (Vigo); Margie Grayless, Program Manager, Healthy Families (Vigo); and Nicole LeClercq, Program Assistant, WIN Recovery (Vigo).
Hamilton Center, Inc. is a regional behavioral health system in central and west central Indiana. Services are provided to children, adolescents and adults, with specialized programs for expectant mothers, infants, and people with drug and alcohol problems. Counseling services are provided for people who may be struggling with stress, life changes, or relationship issues as well as more serious problems such as depression, anxiety disorders, and serious mental illnesses.