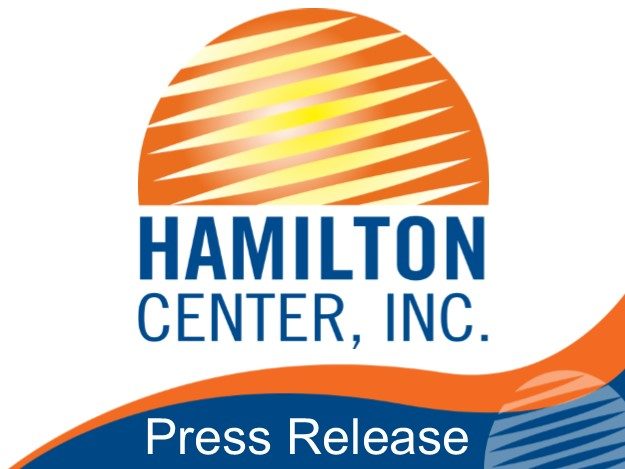 Hamilton Center's WIN Recovery Offers Information and Q&A
WIN Recovery, a State certified opioid treatment program of Hamilton Center Inc., will host community forums through the month of March to provide information about opioid use disorder and treatment and answer questions related to the opening of the new clinic which is scheduled to open this spring. Both administrative and clinical leadership of Hamilton Center will discuss how medication assisted treatment coupled with coupled with behavioral health services can address this complex disease and assist people in achieving recovery. Local business owners, community members, and government officials are invited to attend the following events:
23 at the Knox Co. Public Library 502 N. 7th St. Vincennes, IN, from 2:00 p.m. to 3:30 p.m.
26 at the Knox Co. Public Library 502 N. 7th St. Vincennes, IN, from 6:30 p.m. to 7:30 p.m.
5 at City Hall 201 Vigo St. Vincennes, IN, from 1:00 p.m. to 3:30 p.m.
12 at Bicknell Vigo Twp. Public Library 201 2nd St. Bicknell, IN, from 6:00 p.m. to 7:00 p.m.
23 at Fort Nightly 421 N. Sixth St. Vincennes, IN, from 6:00 p.m. to 7:30 p.m.
"Hamilton Center exists to provide quality behavioral healthcare, wellness and human development services to our community," said Melvin L Burks, CEO of Hamilton Center, Inc. "These forums allow individuals the opportunity to learn more Hamilton Center, WIN Recovery and our work to assist people suffering from opioid use disorder. We encourage anyone interested in learning about this program to attend, with the hope of increasing awareness about this treatment option and decreasing stigma associated with it."
Hamilton Center opened its first opioid treatment program (OTP) in May of 2018 in Terre Haute, IN, since serving over 300 individuals. In November of 2018 the organization was awarded two additional licenses for OTPs in Knox and Hendricks counties, by the Department of Mental Health and Addictions of the State of Indiana. The Knox facility will be located at 1433 Willow Street in Vincennes, IN, and is slated to open in spring of 2020. The program will offer medication assisted treatment, in the form of methadone, coupled with group and individual therapy, and case management.
For more information about WIN Recovery visit winrecovery.org or call 833-232-0215.
Hamilton Center, Inc. is a regional behavioral health system in Central and West Central Indiana with corporate offices located in Terre Haute, IN. Services are provided to children, youth and adults, with specialized programs for expectant mothers, infants, and people who may be struggling with stress, life changes, or relationship issues as well as more serious problems such as depression, anxiety disorders, and serious mental illnesses.
For information on Hamilton Center Services call (800) 742-0787.