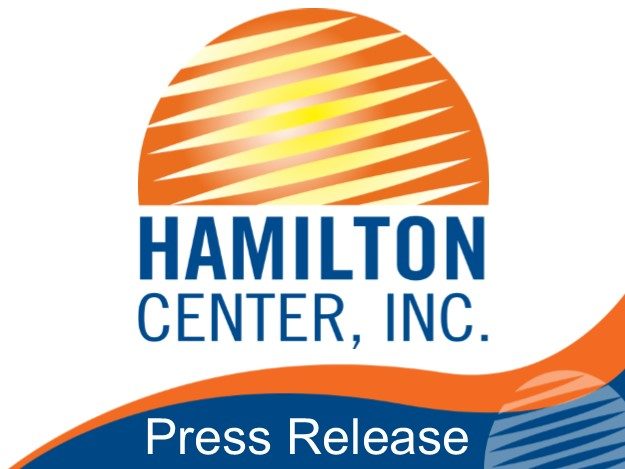 This year's theme is "Social Workers: Generations Strong"
Terre Haute, IN – The National Association of Social Workers – Indiana Chapter (NASW-IN) was joined by the Indiana State University Department of Social Work, Hamilton Center, Inc., and several community organizations to celebrate Social Work Month in March by recognizing individuals and organizations for contributions to their communities in the field of social work. The event took place at the College of Health and Human Services, Thursday, March 12, 2020, and featured presentations from local educators and leaders of the field, as well as the announcement of the "NASW-IN Region 9 2020 Social Worker of the Year", Ms. Emily Owens, MSW, LCSW, Executive Director of Clinical Services at Hamilton Center, Inc. Region 9 of NASW-IN includes Parke, Vermillion, Putnam, Vigo, Clay, Owen, Sullivan, and Greene Counties.
With the beginning of a new decade, the theme for 2020 is "Social Workers: Generations Strong", which highlights the way social workers from every generation – from the Silent Generation to Generation Z – are shaping our society for the better. There are more than 700,000 social workers across the nation – with more than 9,500 licensed social workers in Indiana – working each day to meet people where they are and help them live to their fullest potential.
Emily Owens, MSW, LCSW, draws experience from working in the human services arena for over twenty years and in the community mental health field for over fifteen years. She began working at Hamilton Center, Inc., in November, 2004, as a Wraparound Specialist and later had several promotions which lead her to her current role of Executive Director of Clinical Services. She oversees Hamilton Center's Child and Adolescent Services in Vigo County as well as several outpatient satellite offices. Her clinical interests include children and families with complex behavioral health needs as well as adults with mental illness and substance use disorders.
"During Social Work Month, NASW Indiana Chapter makes time to acknowledge and celebrate Social Workers at our regional events, celebrating the profession's accomplishments, discussing our challenges, and supporting each other," Executive Director Beryl Cohen said.  "We also present Regional Social Worker of the Year awards at most of our events.  This award recognizes and honors a current member of the association who exemplifies the best of the profession's values and achievements through specific accomplishments."
"Social workers have been doing heroic work for generations," said Ms. Owens. "The impact of those contributions are the foundation on which social workers, like myself and closest colleagues, work today. I value the generations to come that will continue the important work in the field," she added.
Social work is a profession with expansive borders, and one of the fastest growing professions in the United States. According to the Bureau of Labor Statistics, the number of people employed in social work to grow by 11 percent over the next decade. Even though social workers are found everywhere in our society – for example centers for veterans, mental health and health care facilities, corporations, and local, state and federal government offices – there is a critical shortage of social workers in places like schools, where the profession is needed to help young people deal with complex issues such as trauma, poverty and the impact of our nation's opioid addiction crisis.
"As we enter a new decade, it is a great time to look back at the tremendous contributions social workers have made to improve the quality of life for individuals, families and communities on both the local and national level," Cohen said.  "It is also time to recognize that there is a new generation of social workers coming to the fore who are already making a positive mark on our society."
Hamilton Center, Inc. is a private, not-for-profit regional health system that employs 45 people with social work degrees in central and west central Indiana, many of which are licensed clinical social workers. Social workers play a critical role in the organization's efforts in building hope and changing lives. Serving individuals from birth through older adulthood, Hamilton Center provides the highest quality of behavioral health services through individualized treatment plans, trauma informed care, and evidence-based practices.
For more information, contact 812-231-8323 or visit www.hamiltoncenter.org.