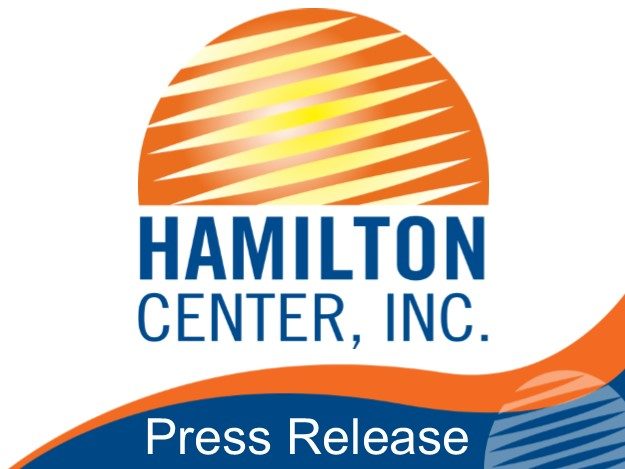 Hamilton Center works to bring awareness to mental health issues
Each year, millions of Americans face the reality of living with a mental illness, and statistics show that one in five individuals will be affected by mental illness sometime in their lifetime. Beginning May 1, Hamilton Center, Inc. will start its annual month-long campaign to recognize and promote mental health awareness.
These efforts are meant to encourage individuals and groups to start a conversation about mental health in their communities with the hope that one day, together, we can end the stigma surrounding mental illness and substance use disorder.
Several events, hosted by Hamilton Center, are scheduled throughout the month to provide opportunities for Hamilton Center staff and the community to engage and think about their own mental health. Here's what to look for:
Thursday May 2 – 12:00 p.m. – Common Grounds CrossFit & Yoga "Gentle Yoga and Relaxation Class": Open to the public via Facebook Live at facebook.com/HamiltonCenterInc. Kelsey Terry, co-owner of Common Grounds Crossfit & Yoga, will lead Hamilton Center staff and social media followers through Gentle Yoga, Relaxation, and Meditation techniques.
Thursday May 9 – Wear Green Day 2019: Hamilton Center invites community members, community partners, and interested organizations to wear green in recognition of May as Mental Health Month, and post images of the event on their personal or business social media with the hope of starting a conversation about mental health. To share your photos with Hamilton Center, use the hashtags #MayIsMentalHealthMonth and #HCIBreakingTheStigma.
Friday May 10 – Indiana Power & Light will support May as Mental Health Month by lighting its building, located at 1 Monument Circle in downtown Indianapolis, in green.
Friday May 10 – 28th Annual Sheriff Shootout: As Hamilton Center's only fundraiser, this annual event will bring more than 200 golfers and 60 community organizations together to raise nearly $30,000 for a new program that will serve at-risk youth. Morning and afternoon shotgun spots are still available!
In conjunction with these events, Hamilton Center clinical staff will submit a series of articles that discuss current trends in mental health across many demographics, including children and adolescents, adults, and those struggling with severe mental illness and/or addiction.
Hamilton Center will also lead a social media campaign that will include an Instagram "31-Day Wellness Challenge," Facebook and Twitter mental health informational videos, as well as the previously mentioned Facebook Live event. The organization encourages all those individuals who want to help start and further the conversation surrounding mental illness to share, like, and repost! One day, together, we will end the stigma surrounding mental illness.