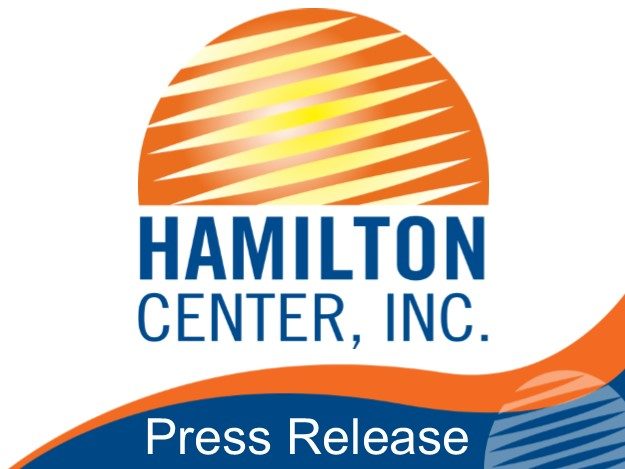 Employees get afternoon off to celebrate Women in their lives.
Hamilton Center Inc. employees, throughout the region, will participate in an International Women's Day program from 8am to 10am March 8, 2022, with the theme of #BreakTheBias. After the virtual program, they will enjoy the remainder of the day off to celebrate with women in their lives or celebrate Women's Day in their own way.
The event was created last year by the organization's President/CEO, Melvin L. Burks, who felt the day should be recognized by all. "Women have played a critical role in my life," he stated. "Particularly my mother and grandmother who laid the foundation for my life."
Hamilton Center's program will include some short videos and presentations from three accomplished women, from three different generations, with unique perspectives and journeys as women.
Christine Pace is a first-generation college student from Chicago, Illinois. She holds a Bachelor of Science degree in Human Development & Family Studies from Indiana State University, and she is currently pursuing her Master's degree at ISU in Student Affairs and Higher Education. While attending Indiana State, she has been highly involved with many student organizations and held a variety of leadership roles. In addition, she has also worked with the ISU mentoring center, ISU counseling center, Residential Life, and, currently, The African American Cultural Center.
LaSandra Edwards is a Civil Engineer with 20 years of engineering experience in wastewater collection, wastewater treatment, and water resources. She has provided civil design, GIS coordination, and drawing production for some of the more complex projects in the Sacramento, CA region. She was a first-generation college graduate in the fourth graduating class (2002) of Rose Hulman Institute of Technology that included women. She was 1 of 5 woman in the civil engineering graduating class.
Dororthy Jerse is a native of Des Plaines, Illinois, but has lived in her adopted city of Terre Haute for close to 60 years. At age 49, she graduated from Saint Mary-of-the-Woods College with a Bachelor's degree in American history and communication. Dorothy was the former curator of the Vigo County Historical Society and executive director of the former Terre Haute YWCA.  The author or coauthor of seven local history publications and formerly a freelance writer for the Tribune-Star and Terre Haute Living magazine, she has conducted almost 2,000 interviews and claims "working people are my heroes."  Dorothy is a mother of four accomplished children, six grandchildren and one great grandchild.
___________________________________________________________________________
Hamilton Center Inc. is a regional behavioral health system in central and west central Indiana. The organization employs over 630 staff regionally and serves over 13,000 consumers annually. The full continuum of mental health and addiction services is provided birth through older adulthood. The organization recently added primary care to its service array. Grace Clinic Health Professional is located in Vigo and Putnam counties and provides primary care services to children and adults. For additional information on Hamilton Center services call 800-742-0787.