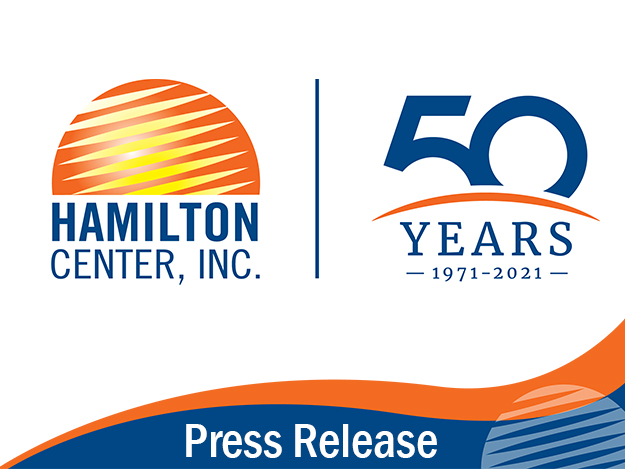 Modified Parade from Fairbanks Park to Vigo County Veterans Memorial Park
On Saturday, August 21, the 2021 Diversity Walk-On-Wheels will take place, allowing individuals to show their support for diversity, inclusion and equity while practicing social distancing in a vehicle caravan through Terre Haute.
Vehicles can begin lining up at 8 a.m. on Saturday, Aug. 21, at Fairbanks Park, 100-1099 Dresser Drive. Vehicles will enter via the south entrance of the Park at First and Farrington streets and then line up on Dresser Drive to depart out of the north entrance of the Park at First and Oak streets beginning at 9 a.m. The motorcade will travel through Downtown Terre Haute to Vigo County Veterans Memorial Park, 3300 Wabash Ave., for a brief presentation.
Melvin L. Burks, CEO of Hamilton Center and Chair of the Diversity Committee, said, "The Committee is proud to create an event that will allow people of varying ages, races, creeds, colors, orientations, backgrounds and abilities to come together while also maintaining physical social distancing."
The Diversity Walk was created to bring a diverse group of people together to break down barriers, build relationships and show what is possible when a community is welcoming to all.
"It is unfortunate that we could not hold the traditional Walk this year, but the entire committee is excited to witness our community's commitment to diversity, equity, and inclusion during these uncertain times." Burks said. "Our primary goal is to keep everyone safe; this reimagined format will allow us to do that while also celebrating together."
The Diversity Walk on Wheels is a free event, but registration is required for participation. Registration is available online at www.diversitywalk.org. To ensure the health and safety of all participants, individuals who plan to ride together during the event are encouraged to share the same living unit address. In addition, guests are asked to stay in their vehicles during the event. If attendees must exit their vehicles, they will be encouraged to wear a face mask and maintain social distancing of at least six feet from vehicles and people from different households.
Each car that registers to participate will receive an orange Diversity flag to display, and each individual in the car will receive a Diversity Walk button. Individuals who have participated in previous Diversity Walks-on-Wheels are encouraged to wear their orange shirts and bring their orange flags from last year's event. Those without a shirt will be able to reserve a shirt during the registration process. Sizes are limited and not guaranteed. Participants are also encouraged to decorate their vehicles for the event, and an award will be given to the best in show.
For those who are unable to participate in the Diversity Walk on Wheels, photos and videos will be shared online at facebook.com/diversitywalk. Those with Diversity Walk shirts from previous events are encouraged to participate virtually, from wherever they are, by wearing those shirts on Saturday, Aug. 21, and posting photos and videos on social media using the hashtag #DiversityWalkonWheels..
WHAT: 7th Annual Diversity Walk/2nd Ever Diversity Walk on Wheels
WHEN: Saturday, August 21, 2021
8:00 a.m. – Vehicle Line-Up Begins
9:00 a.m. – Diversity Walk on Wheels begins
WHERE: Event will begin at Fairbanks Park and end with closing remarks at Vigo County Veterans Memorial Park, 3300 Wabash Ave.
REGISTER: Registration is FREE online at https://www.eventbrite.com/e/diversity-walk-on-wheels-tickets-166188148225
For more information about the Diversity Walk on Wheels, visit diversitywalk.org or facebook.com/diversitywalk or call 812-231-8338.
Hamilton Center, Inc. is a regional behavioral health system in Central and West Central Indiana with corporate offices located in Terre Haute, IN. Services are provided to children, youth and adults, with specialized programs for expectant mothers, infants, and people who may be struggling with stress, life changes, or relationship issues as well as more serious problems such as depression, anxiety disorders, and serious mental illnesses.
For information on Hamilton Center Services call (800) 742-0787.