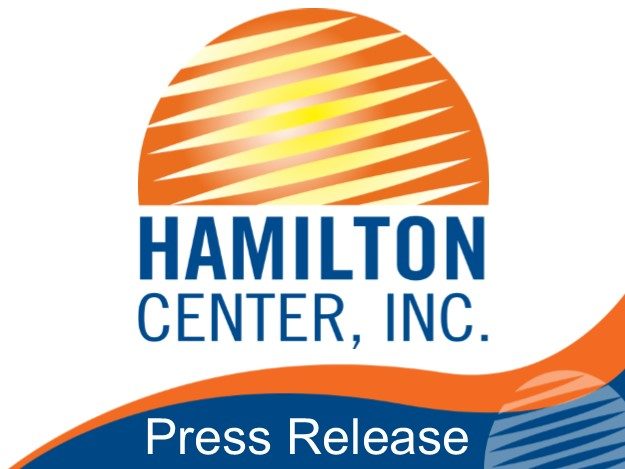 Diversity Walk and "We Live" take on new forms this week due to COVID-19
Since 2014, residents of Terre Haute and surrounding communities have come together to celebrate diversity and inclusion during the annual Diversity Walk, held each summer. Due to COVID-19, the Walk was unable to occur, but the Diversity Committee, which is made up of community volunteers, is proud to announce a reimagined event to unify our community in support of respect, acceptance and social justice for all while also keeping everyone safe.
On Saturday, Aug. 22, the 2020 Diversity Walk on Wheels will take place, allowing individuals to show their support for diversity, inclusion and equity while practicing social distancing in a vehicle caravan through Terre Haute. Vehicles can begin lining up at 8 a.m. on Saturday, Aug. 22, at Fairbanks Park, 100-1099 Dresser Drive. Vehicles will enter via the south entrance of the Park at First and Farrington streets and then line up on Dresser Drive to depart out of the north entrance of the Park at First and Oak streets beginning at 9 a.m. The motorcade will travel north on First Street to Ohio, east on Ohio to Fourth Street, north on Fourth Street to Wabash Avenue, and then east on Wabash Avenue to Brown Avenue/Indiana State Memorial Football Stadium for a brief presentation.
Melvin L. Burks, CEO of Hamilton Center and Chair of the Diversity Committee, said, "the Committee has been working hard to create an event that will allow people of varying ages, races, creeds, colors, orientations, backgrounds and abilities to come together while also maintaining physical social distancing."
The Diversity Walk was created to bring a diverse group of people together to break down barriers, build relationships and show what is possible when a community is welcoming to all.
"We were obviously disappointed that we could not bring people together for a Walk this year, but we have a creative committee who began working on an alternate plan. This decision was not taken lightly, but the priority of the Committee was always the safety of all participants." Burks said.
The Diversity Walk on Wheels is a free event, but registration is required for participation. Registration is available online at https://www.eventbrite.com/e/diversity-walk-on-wheels-tickets-166188148225. To ensure the health and safety of all participants, individuals who plan to ride together during the event must all share the same living unit address. In addition, guests are asked to say in their vehicles during the event. If attendees must exit their vehicles, they will be required to wear a face mask and maintain social distancing of at least six feet from vehicles and people from different households. Event volunteers will be on hand to ensure that guests adhere by these guidelines.
Each car that registers to participate will receive an orange Diversity flag to display, and each individual in the car will receive a Diversity Walk button. Individuals who have participated in previous Diversity Walks are encouraged to wear their orange shirts from those events.
For those who are unable to participate in the Diversity Walk on Wheels, photos and videos will be shared online at facebook.com/diversitywalk, and those with Diversity Walk shirts from previous events are encouraged to participate virtually by wearing those shirts on Saturday as an additional symbol of support. All in-person and virtual participants who are showing their support for diversity, inclusion and social justice on social media are also encouraged to use the hashtag #DiversityWalkonWheels in their posts so we can celebrate together through our photos, videos, words and actions.
WHAT: 6th Annual Diversity Walk/1st Ever Diversity Walk on Wheels
WHEN: Saturday, August 22, 2020
8:00 a.m. – Vehicle Line-Up Begins
9:00 a.m. – Diversity Walk on Wheels begins
WHERE: Event will begin at Fairbanks Park and end with closing remarks at Indiana State University Memorial Stadium
REGISTER: Registration is FREE online at https://www.eventbrite.com/e/diversity-walk-on-wheels-tickets-166188148225
For more information about the Diversity Walk on Wheels, visit facebook.com/diversitywalk or call 812-231-8338.
In addition to the modified plans for the Diversity Walk, volunteers have also been working to reimagine the "We Live" back-to-school event. For the past 5 years Hamilton Center has worked with a number of community partners to host this beloved event in late July, scheduled strategically just before schools starts back-up. This year, due to COVID-19, the organization has been forced to develop a new look to the event that promotes social distancing, safety for all, and still serves children and families. Traditionally the event has taken place at Herz-Rose Park and targeted the underserved population in the surrounding area. This year, Hamilton Center, in partnership with First Farmers Bank and Trust and Children's Bureau Inc. – Terre Haute Office, will deliver over $6,000 in school supplies to Deming and Benjamin Franklin elementary schools. The schools will then distribute those school supplies to their students. In total over 700 children and their families will be served by the event, and each school will receive nearly $500 in donated supplies as additional support.
"Even though we could not host the 'We Live' event in person this year, we wanted to do something to let these kids know that we care about them, we support them, and we want them to have a great start to their school year," Burks said. "We are thankful for the support of First Farmers Bank and the Children's Bureau, and we look forward to working with our partners to bring the 'We Live' event back to Rose Park next year."
Hamilton Center, Inc. is a regional behavioral health system in Central and West Central Indiana with corporate offices located in Terre Haute, IN. Services are provided to children, youth and adults, with specialized programs for expectant mothers, infants, and people who may be struggling with stress, life changes, or relationship issues as well as more serious problems such as depression, anxiety disorders, and serious mental illnesses.
For information on Hamilton Center Services call (800) 742-0787.